Back in the saddle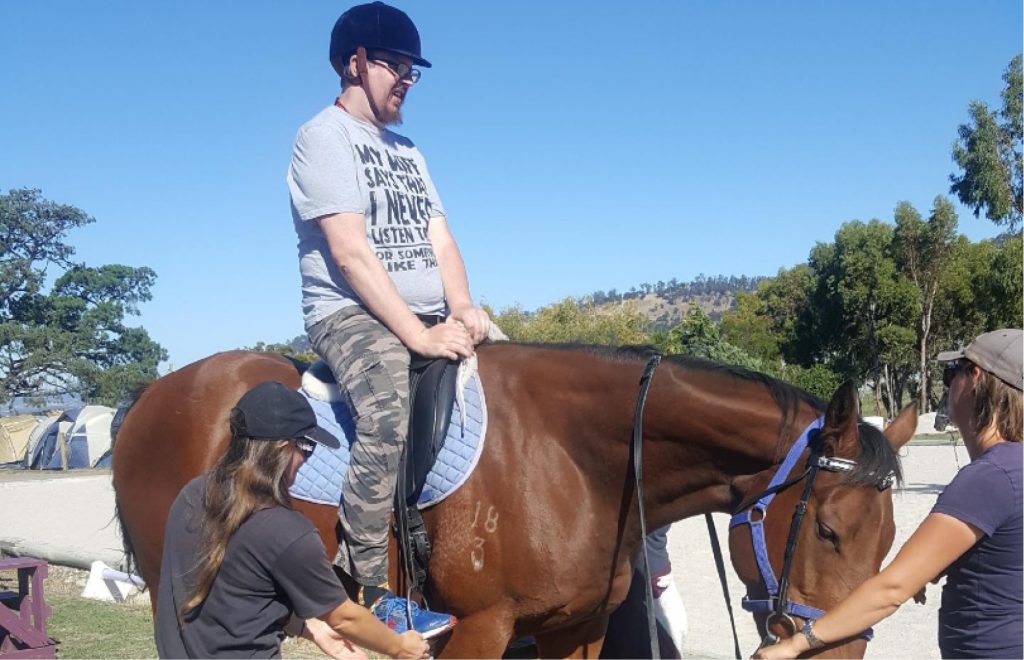 Animals have the unique power to calm us.
Studies show that when we interact with them, we feel less lonely and our mood improves.
It's also important that we stay connected with the humans in our lives, particularly family members.
Combining the two can deliver real benefits, especially for people with a disability who are in supported independent living.
Service Manager with Anglicare's Disability Services Ally Buchanan was thrilled when one of our residents, Matt and his grandmother hatched a plan for a horse-riding experience together (back when the weather was a little kinder.)
"Matt looked so regal seated on the most stunning thoroughbred horse, it gave everyone so much joy to see," she reports.
The photo above is now pinned on Matt's bedroom wall.
Interested in finding out more? Click on the links below for details.
General information about Anglicare supported independent living – commonly known as 'SIL'.
A list of all of Anglicare's SIL vacancies.
How to apply
If you or a family member has an NDIS package that includes 'core supports – assistance with daily life' reach out to Anglicare's Intake Team on 1800 243 232 for a friendly and confidential chat. They will guide your next steps. You can also email us at NDIS@Anglicare-tas.org.au