Living life, their way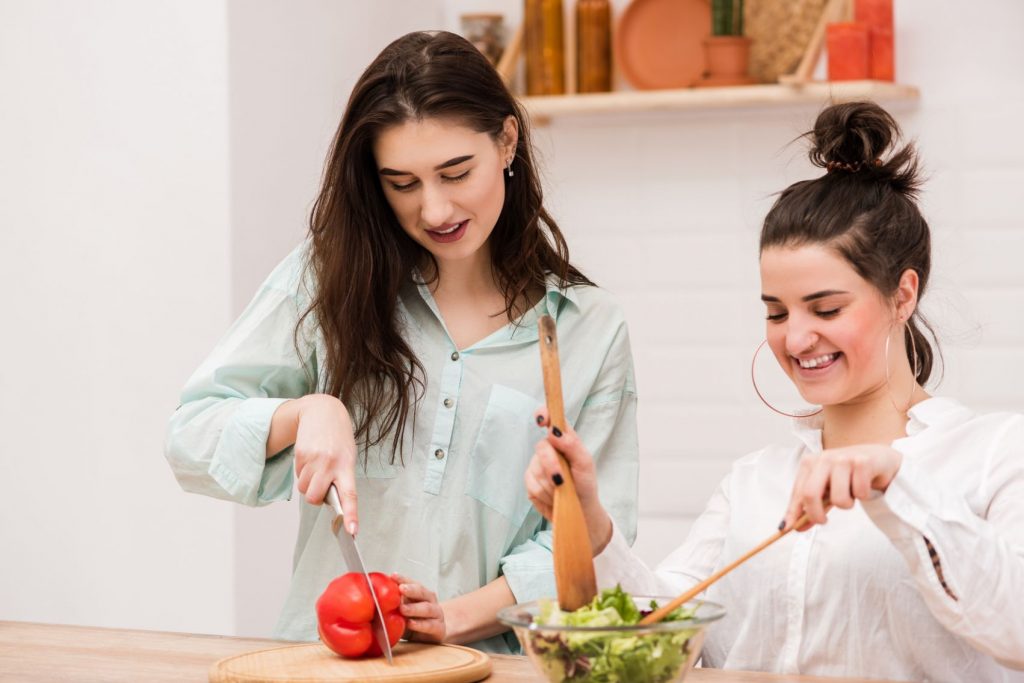 Young adults eager to experience independence are adding to their skills during short term stays organised by Anglicare.
"Many National Disability Insurance Scheme participants have goals about eventually moving out or at least having regular breaks from living full-time with their parents," said Tegan Edwards, Anglicare's NDIS Flexible Respite Manager.
Anglicare supports these young people to enjoy short stays in accommodation where they can undertake recreational activities and be involved in the day-to-day running of a household. "It's a chance to grow their capacity and get a feel for what it would be like to live independently," said Tegan. "The young adults who stay are doing things like making their own bed, going grocery shopping, helping to prepare meals, stacking the dishwasher, vacuuming – all with an Anglicare support worker alongside as needed".
Tegan said short term stays were also an opportunity to socialise. "We recently had two young women who held a Mexican themed night during their stay," she said. "They were both eager to do something fun on a Friday night, just like their older sisters".
"They got together with a support worker and played music, cooked food and watched a movie – just hanging out in a social setting, which was something neither had done before".
"Of course they also learned a lot through the whole experience of planning the night, making decisions, shopping for ingredients, cooking and cleaning up afterwards," Tegan said. Since then, the women – who have autism and intellectual disability – have continued to meet regularly to spend time together.
"These things don't sound dramatic – it is all about young people with disability living their everyday lives," said Tegan. "They want to be like their peers and have that social connection and do the things that everyone else is doing".
Short-term breaks for NDIS participants can be organised by Anglicare, wherever they live in the state.
"Some people stay for a few hours, and others for a few days," said Tegan. "People tell us that they had a great time and really enjoyed it. Often they'll come once and then come back for more because they liked it so much".
"People take part in all kinds of activities such as bike-riding, craft, or just having a quiet space to relax," she said. "It also provides short-term breaks for families, enabling them to recharge and continue in their caring roles".
Flexible, short term breaks are available to NDIS participants of all ages, each tailored to suit their goals. Transport, food, support, accommodation and a selection of activities are included. To find out more, visit Anglicare or contact us on 1800 243 232 or email ndis@anglicare-tas.org.au