Matt achieves judo Silver Medal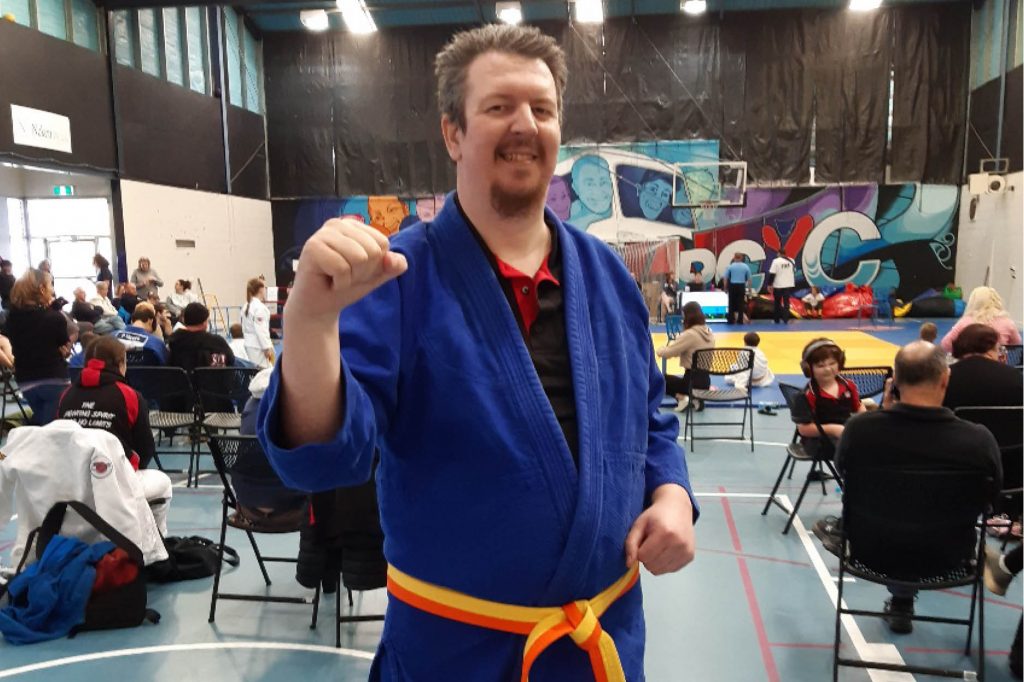 It's always good to see someone following their passion and achieving their goals.
Matt (39) lives in supported independent living with Anglicare at Claremont. He has an acquired brain injury that resulted from a series of strokes he had in his mid-30s and he doesn't let it hold him back.
Matt's interests include chess, horse-riding and sailing, but judo tops his list.
He regularly competes in grading events with the support of his Anglicare team and the Seishin Martial Arts School. Seishin promotes inclusion through its "No Limits" program for people living with an intellectual, sensory or physical disability.
Matt's motor skills and balance have improved significantly and he now has a Yellow Orange Black Tip Belt.
Last weekend represented a huge achievement, when Matt competed in his first tournament at the Bridgewater PCYC and came away with a Silver Medal in front of family, friends and Seishin team members.
"We are all as a family are so proud of Matt for winning his silver medal and so grateful for what supports Anglicare have put in place for him," said Matt's wife Kelly-Maree.
Congratulations, Matt from all of us at Anglicare, and thank you to support worker Kerrie for taking photo and video on the day. "It was fantastic to see Matt's team compete," she said.
Interested in finding out more about how Anglicare supports Tasmanians with disability? Please visit this webpage or give us a call on 1800 243 232.