The good life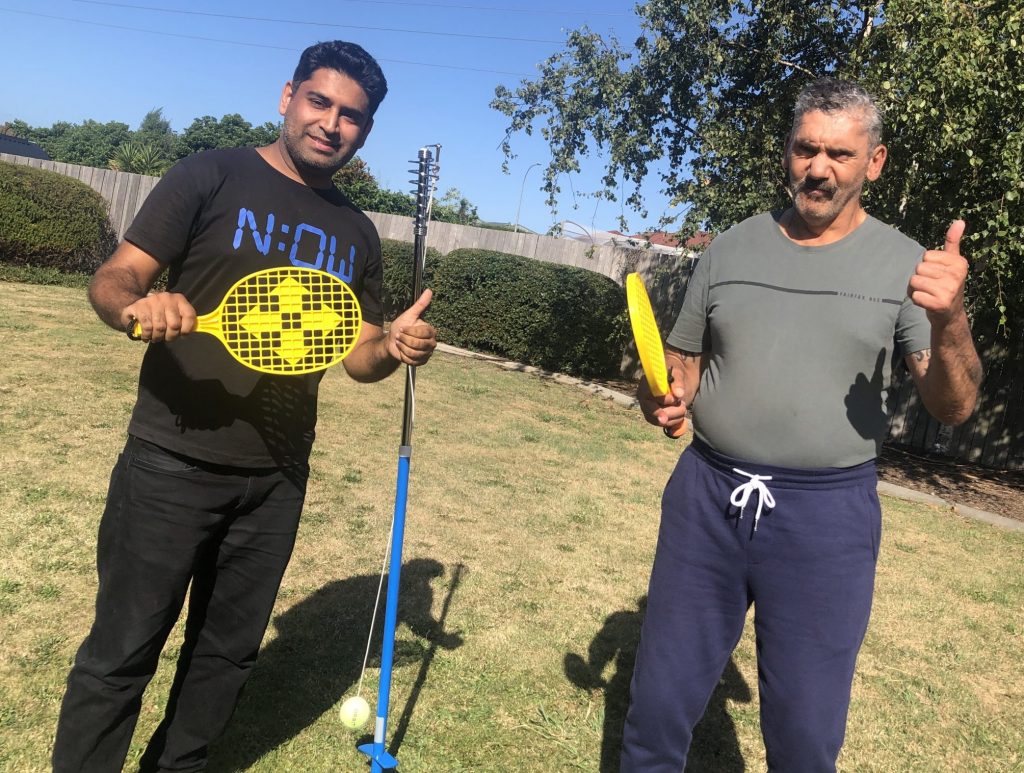 Supported independent living with Anglicare sees Tasmanians with a disability getting on with the things they like to do.
In Damien's case, it's sport, gardening, bushwalking and visiting the beach.
Damien describes himself as a proud Aboriginal man. He has lived in a house supported by Anglicare staff in Youngtown, in Launceston's northern suburbs, since July last year.
He has a brain injury that was caused by a series of seizures two years ago: "Everyday tasks are different now due to my injuries but with support I have begun to connect more in the community and feel more settled in my home," he explains. "I do all of my personal care and I gesture to have most of my needs met if I need assistance."
Getting outdoors is very important to Damien:
 "I enjoy long walks and visiting the beach, my new totem tennis, kicking the football in the park and other ball games," he says.
He also recently joined a PCYC indoor soccer team, scoring a goal in his first game.
The location of the house is perfect, as Damien is close to his family and they live nearby. The property has a garden, where he tends to veggies that include a small corn crop.
Wanted: new housemate
Mollie Peck, Anglicare's State Manager of Residential Services, says Damien currently shares the house with two others and they are on the look-out for a new housemate.
"It's a large property. There are four bedrooms and two bathrooms and multiple communal spaces," she says.  "Residents can easily mix with each other, family and friends and also have their privacy. It's close to local shops and transport into the city, and there's a nice garden with barbecue facilities."
Mollie says a new resident would ideally be in the 55-70 age range, either male or female. They might be an individual with limited communication. The house is well set up for people with high physical needs.
"We're looking for someone who also might share their new housemates' interests," she says. "Our next step is to carefully match a new resident with staff who can support them to enjoy their hobbies and get what they want out of life."
Interested in finding out more? Click on the links below for details.
General information about Anglicare supported independent living – commonly known as 'SIL'
A list of all of Anglicare's SIL vacancies.
How to apply
If you or a family member has an NDIS package that includes 'core supports – assistance with daily life' reach out to Anglicare's Intake Team on 1800 243 232 for a friendly and confidential chat. They will guide your next steps. You can also email us at NDIS@Anglicare-tas.org.au
Are you interested in joining Anglicare as a support worker?
Anglicare is currently looking for people to join our team. Check www.anglicare-tas.org.au/careers for more details.
PHOTO: Damien (right) enjoys a game of totem tennis with his Anglicare support worker, Sanchit.