Christmas spirit on show at Eveline House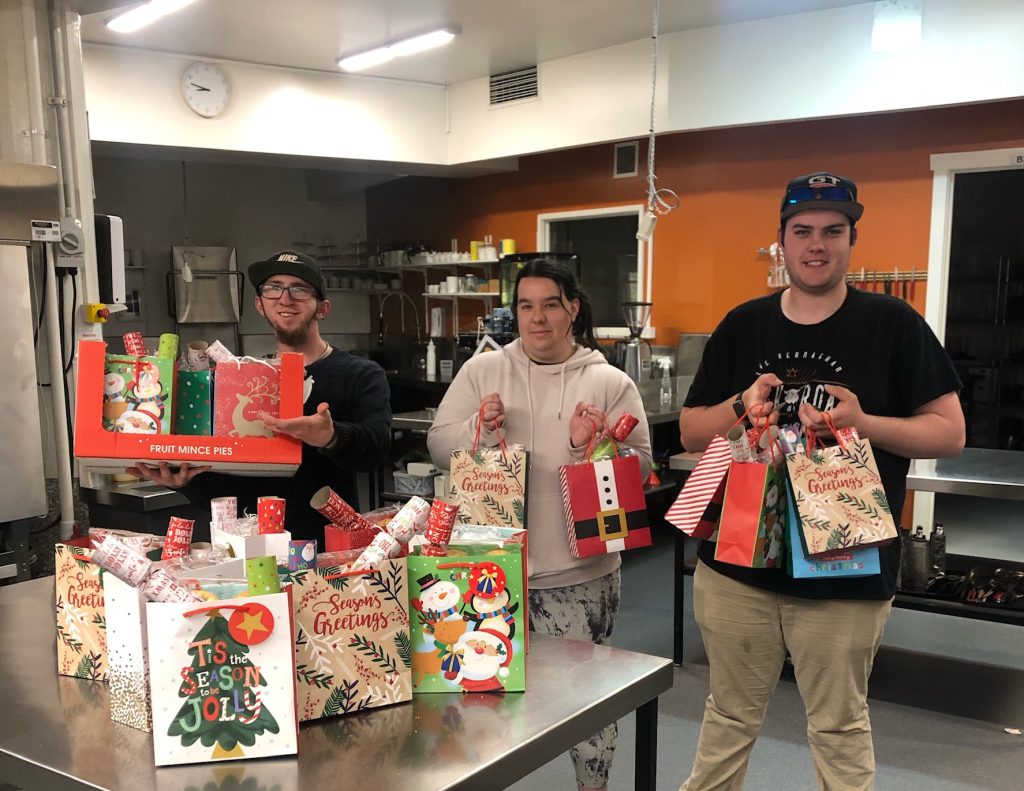 A group of young people living and studying with Anglicare are giving back to their local community this Christmas.
Students from Eveline House have volunteered their time to help support people in the Devonport community who are homeless.
They joined with Action against Homelessness, Gran's Van and Don College to put together and distribute 50 Christmas hampers to people in need.
Eveline House is one of three Youth2Independence facilities managed by Anglicare. Students contribute to local community projects as part of 'the deal' that they sign on moving into the Youth2Independence program.
Thank you to everyone involved for the very important work that you do to support our community at Christmas time and throughout the year.