Anglicare is focused on providing quality services with continuous improvements
Better services by always learning and acting.
Our commitment
Anglicare is committed to continually improving the quality of our services and appropriately managing risk.
Our quality systems and accreditations are chosen because they are people-focused and benefit our customers, staff and funders.
Anglicare's commitment to providing quality services is demonstrated by its involvement in the following quality frameworks:
Australian Charities & Not-for-profit Commission (ACNC)
The Australian Charities and Not-for-profits Commission (ACNC) is the national regulator of charities. They register and regulate Australia's 57,738 charities.
Their purpose:
Help charities understand and meet their obligations through information, advice and guidance.
Help the public understand the work of the not-for-profit sector and provide a free searchable database of charities.
Anglicare has been a registered charity since 3 December 2012.
Click here to visit Anglicare Tas' register.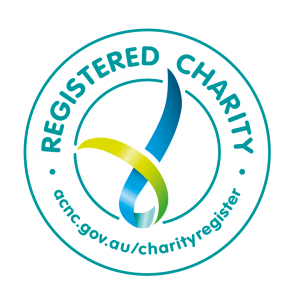 CMA Standards Council
The Christian Ministry Advancement Standards Council (CMASC) was formed in late 2015 with the mission to help build faith and trust in Christian organisations, be they churches, charities, schools or otherwise, to enable them to achieve more effective outcomes.
They do this by:
Articulating and publishing a set of standards defining accountable behaviour for Christian organisations and churches
Accrediting organisations who are fully compliant with those standards
Publishing details of accredited organisations in their directory
Providing resources, training and assistance to help organisations become more accountable
Challenging donors and volunteers to favour organisations who are serious about good governance, transparency and accountability.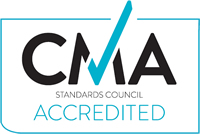 ISO 9001:2015
In 2017 Anglicare Tasmania upgraded its accreditation with International Standards Organisation (ISO) to ISO 9001: 2015 across all services. Specifically Anglicare:
a) Needs to demonstrate its ability to consistently provide products and services that meet customer and applicable statutory and regulatory requirements, and
b) Aims to enhance customer satisfaction through the effective application of the system, including processes for improvement of the system and the assurance of conformity to customer needs and applicable standards.
The audit conducted in June 2017 found that the Quality Management is very effective in ensuring the scope of service delivery within the ISO 9001:2015 framework and is very effective in meeting customer expectations, satisfying the needs of funding agreements and the client receiving the end service.
Leadership, communication and continuous improvement were identified as system strengths and the team basis for human resource activity is very effective in implementation.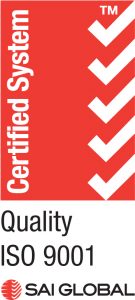 Australian Community Industry Standard (ACIS)
ACIS is national quality management standard that focuses on the key issues required to deliver high quality, individualised attendant care in the community. ACIS is outcomes based which means that each of the requirements has sub groups in the achievement of an outcome that will directly benefit service users.
Anglicare has Internal Audit processes that are structured to audit the four sections, 23 outcomes and 80 requirements contained within ACIS. The four sections are:
1. Service User Rights and Responsibilities
2. Organisational Management
3. Service Provision and
4. Work Environment.
This process also audits against other relevant standards to the services provided by Anglicare including the Home Care Common Standards and National Standards for Disability Standards. Through these audits Anglicare is able to ensure that we are learning and continually improving our services and office functions.
Safeguarding Children Program (Australian Childhood Foundation)
Anglicare has been involved with the Safeguarding Children Program for over 10 years and has a clear understanding of the issues that impact the safety and protection of young people, demonstrating informed policy development and grass-roots practice in the support of the Program's principles.
Safeguarding Children accreditation clearly communicates that Anglicare values the safety of children and young people and demonstrates an ongoing organisational commitment to best practice and quality improvement in relation to the protection of children and young people.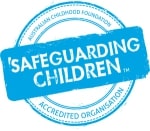 Employer of Choice
As an Employers of Choice Anglicare Tasmania is recognised by the Tasmanian Government for demonstrating contemporary workplace practices and outstanding support for their staff.