Avoid the hamster wheel of pay in advance and pay later offers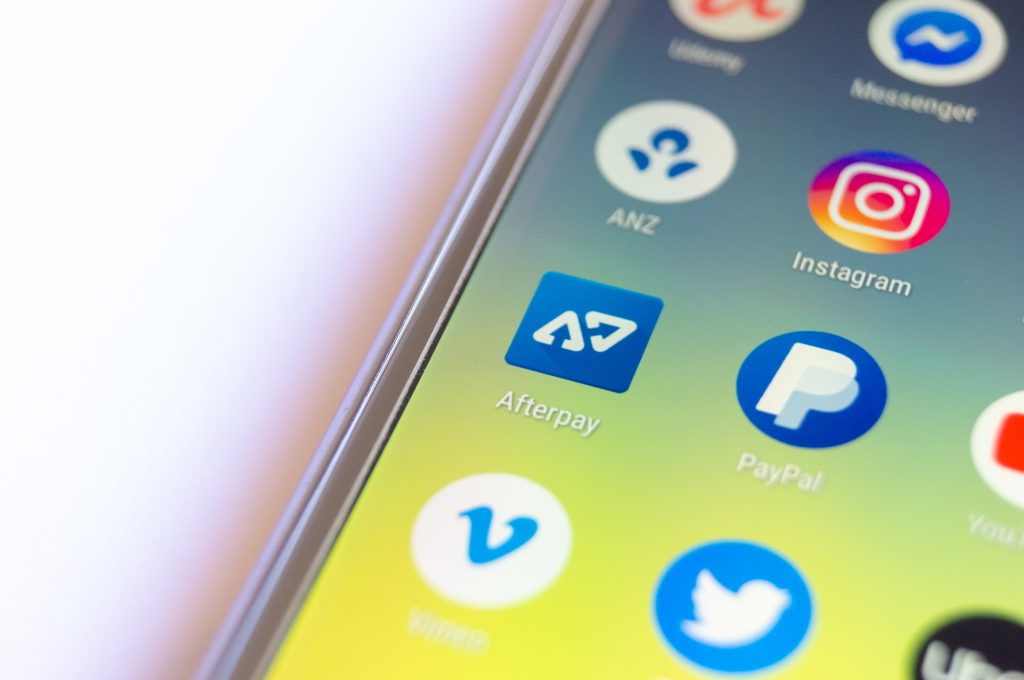 Shoppers today have the choice of a wide range of easy lending options enabling them to purchase at a time when the cash needed is not in their account.
Although they are convenient and offer that immediate purchase satisfaction, they can quickly lead to further purchases and an accumulation of unaffordable debt.
There are 'Pay in Advance' apps which are a relatively new finance product, with names such as Wage pay, MyPayNow, MyPayFast and BeforePay.
Then there's the popular wide selection of 'Buy Now Pay Later' apps such as Afterpay, Openpay, Zip Pay, Brighte and Humm.
Pay in Advance
These apps are promoted as allowing customers to access their pay early when needed, but in reality, it's just another form of a loan.
In only 3 simple steps customers can unlock up to 25% of their salary for a flat fee of 5% of the amount that you borrow.
There are no credit checks and they only need to provide your bank statement where you have an income from employment deposited.
Customers can just request a portion of your pay early which they can spend immediately.  Then their pay is short when the next payday comes. It acts to create a cycle of borrowing and debt when their pay is short and they need to borrow more money.
No regulation on Pay in Advance
These loans are not regulated which means customers have no consumer protection, financial hardship assistance or dispute resolution processes.
Speaking to a person who has used the BeforePay App recently said,
"I thought it was a great idea at the time, even though I was already under financial stress, and having a job I wasn't really worried about the 5% fee. However, I soon found myself relying on it every fortnight as after paying it back I needed to borrow again. Felt like I was on a hamster wheel and not able to get off."
"When I first applied for the loan it was low amounts that I could borrow eg $50.00, after showing I could pay back those smaller amounts they increased my borrowing capacity up to 25%."
Buy Now Pay Later (BNPL)
When you use a buy now pay later service, you can buy a product and delay payment. You usually pay off your purchase over a few weeks. For bigger purchases, it may be longer.
Watch out for fees on BNPL purchases
BNPL services are often advertised as 'interest-free' or '0% interest. But they charge fees that can add up quickly. They may charge:
Late fees

 — if you miss a payment or pay late, around $5 to $15

Monthly account-keeping fees

 — a fixed monthly fee, up to $8 a month

Payment processing fees

 — some charge an extra fee of around $3 each time you make a payment

Establishment fees

 — a fee to set up the account. For some there are no establishment fees, for others, these fees can be up to $90.
To compare fees charged by different providers, see BNPL fees on the Australian Finance Industry (AFIA) website.
You may also have to pay bank fees:
Overdrawn fees

 — if you don't have enough money in your account to cover the repayment

Interest 

— if you are paying by credit card
In 2020, ASIC research into the BNPL industry found that to meet repayments on time, one in five consumers:
missed or were late paying other bills or loans
cut back on or went without essentials such as meals
Before you sign up, keep in mind:
It's easier to overspend

– you can over-commit to spend you can't afford

Fees can add up

 – you are charged fees to use the service

It can be hard to manage 

– if you sign up for more than one service, it can be hard to keep track of payments

It might affect a loan application

 – lenders consider buy now pay later spending when you apply for a car loan or mortgage
Late repayments can appear on your credit report – this affects your ability to borrow money in the future

Lay-by can be cheaper

– lay-by has no account keeping or late fees
National Debt Hotline Case Study: Buy Now Pay Later Proves Too Much For Ruby*
Ruby called the NDH because she had unmanageable debt and could no longer tolerate the phone calls from creditors.  She cried throughout the call.  When asked about her debts; the reply was she had "all the bad ones".
An appointment was made for Ruby and a list of debts compiled and it was clear most of them were with Buy Now Pay Later creditors.  When Ruby was asked why she felt the need to use these methods for payment, she explained that when she was shopping, it was so easy to use them and the idea of splitting the cost of the items into more manageable amounts makes you think you can afford it. She liked that you could take the items home straight away, so then the temptation to keep buying was real and she found it hard to stop. She was offered increases in her credit limit regularly.
Ruby was able to open five BNPL accounts and none of the providers did any checks with her to assess the affordability.  She soon overcommitted herself with repayments and reached out to get some quick payday loans to feed her children. This resulted in more stress for her.
Ruby felt desperate for the required repayments to stop and stated she feels her kids are missing out on the basics because she is trying to pay off debt.  After going through all possible options to manage the debt, Ruby chose bankruptcy as her preferred option.  This decision was not easy and she said it will impact her mentally as she feels like she has failed her children. Ruby stated that she thinks BNPL programs should have a set limit and not offer increases automatically.
*The story in this case study is true, the person's name has been changed for privacy reasons.
What to do if you get into trouble
Most buy now pay later providers have dedicated complaints and hardship services. Contact your provider if you have a complaint or if you're having trouble making repayments.
If you're struggling to make repayments, you can access the Anglicare Tasmania Free Financial Counselling service.   Just call the National Debt Helpline on 1800 007 077 and they will refer you.