Change was in the air on International Overdose Awareness Day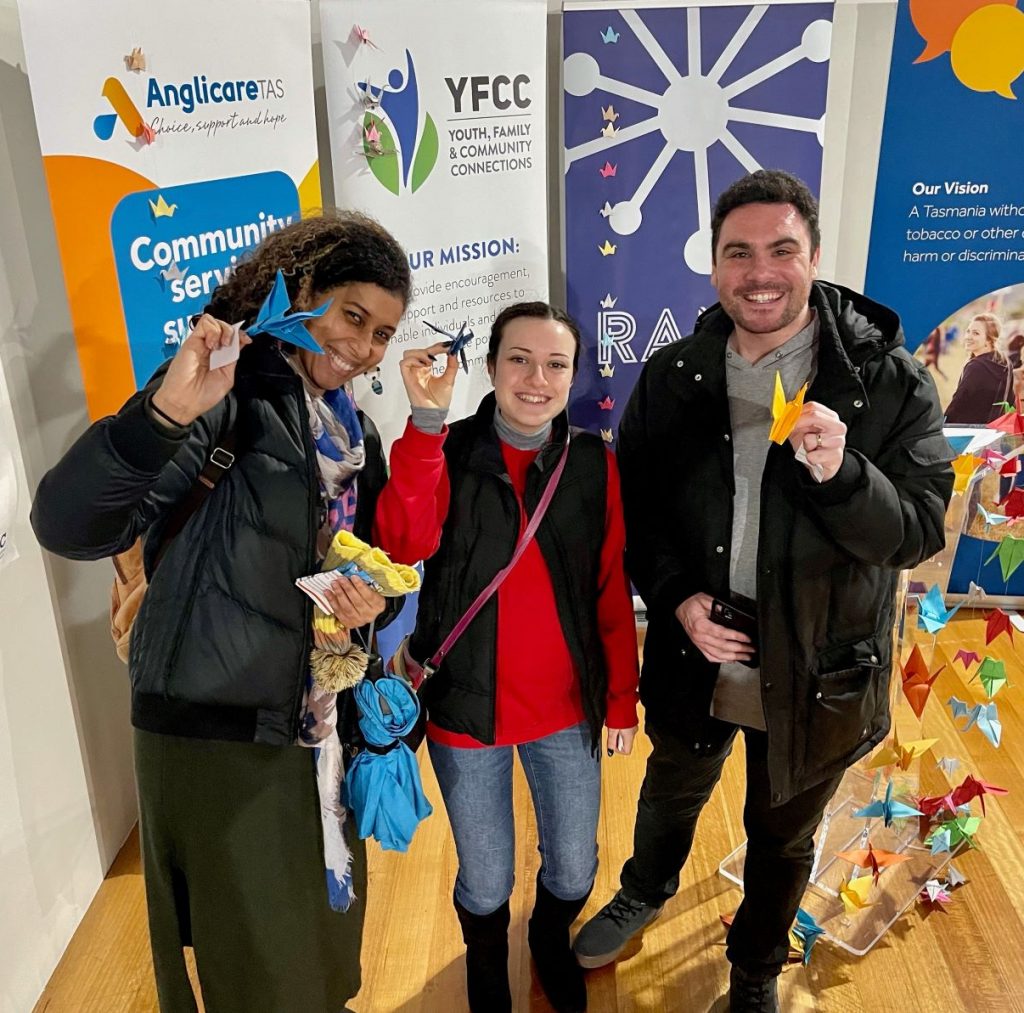 A group of young people from Anglicare's Eveline House in Devonport took time out of their busy schedules to attend a special event in Devonport to remember people lost to accidental overdose.
The origami cranes they had made became part of an art installation held earlier this week at Devonport's RANT Arts Gallery to mark International Overdose Awareness Day. Anglicare was an event partner, along with the Alcohol, Tobacco and other Drugs Council of Tasmania and Youth, Family and Community Connections.
The group included former student Celine, pictured above in the middle with Ama Omran (left) of TasTafe and Anglicare Youth Development Coach Christian Benton.
"I was really pleased to attend this event," said Celine. "I now have a better understanding of what the drug overdose day is about.
I was moved by this event. I could see the love, kindness and respect from the community. All for the lives of the people that had ended due to a drug overdose.
"Thank you to Eveline House for providing me with everything I needed to move on from the harmful ways of a life that used to include drug use," said Celine.
"Cranes for change" events were also held in Launceston and Hobart.
A figurative sculpture made from twisted wire and filled with paper cranes graced Anglicare's Launceston office on the day. It was the brainchild of a group of University of Tasmania social work students who had been on placement with Anglicare. 1244 cranes were folded by students and staff to represent the number of lives lost in 2019 (the latest data from the National Drug and Alcohol Research Centre.)
"The way the cranes reach up to the ceiling represents the ability and strength that individuals have to free themselves from addiction," Anglicare's Program Manager, Health & Wellbeing, Addictions and Mental Health Mardie Blair said.
Please reach out to Anglicare's Alcohol and Other Drugs team if you need support.