Forum calls for stronger focus on accountability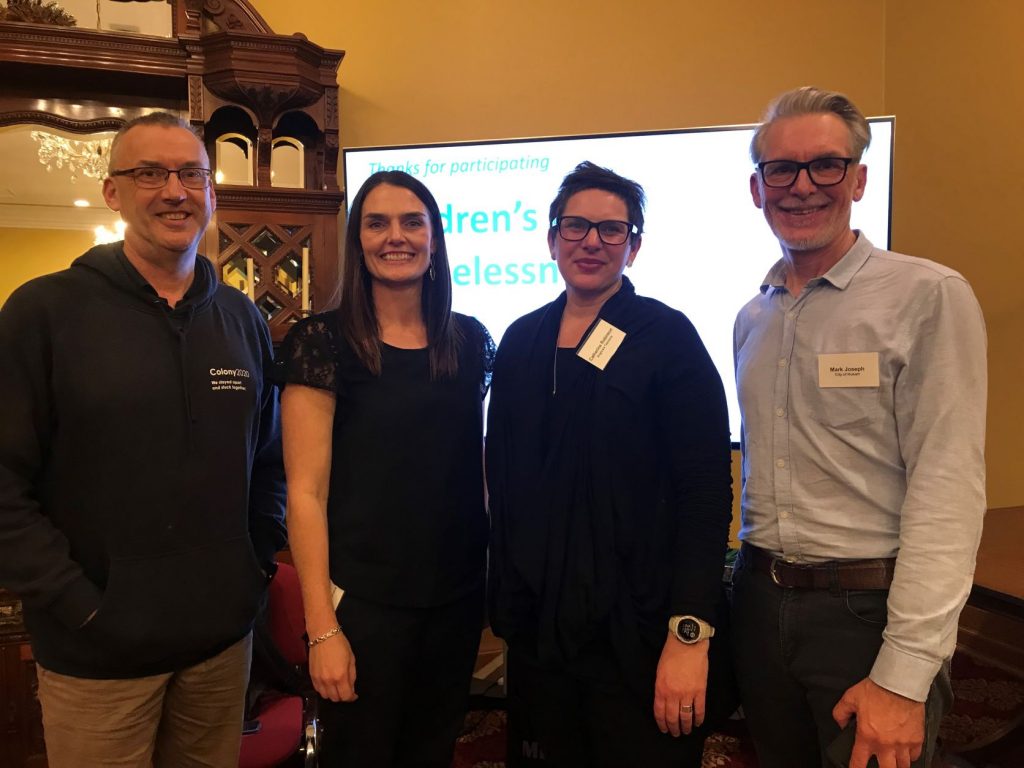 A forum held in Hobart to mark Homelessness Week called for greater care of children under the age of 16 who experience homelessness alone.
The forum was convened by Anglicare, the City of Hobart, Colony 47 and the Youth Network of Tasmania and attended by a broad range of community service organisations. MC for the session was Dr Catherine Robinson of Anglicare's Social Action and Research Centre.
Guest speakers were Commissioner for Children and Young People Leanne McLean and Danny Sutton, CEO of Colony 47, who is also the Chair of the U16 Homeless Children Taskforce. The panel members were Ruth Davidson (Department of Education), Pam Honan (Department of Communities Tasmania), Noel Mundy (Anglicare), Matt Galea (Baptcare) and Celina Sargent (Pulse Youth Health, Department of Health).
The Commissioner for Children and Young People said:
These children are extraordinary, they are resilient – and we need to build on their strengths and bring them into the discussion. We need to pull services together in an integrated framework that puts the child at the centre.
Ms McLean stressed the need for a clear and legislated accountability framework, where people in government and those working directly with children know what their roles and responsibilities are: "This will enable services to lean in more and we will be able to solve the problem together," she said.
Upcoming reviews of the Children and Young Persons and Their Families Act (Tasmania, 1997) and the Mental Health Act (Tasmania, 2013) will provide an important opportunity to create positive change.
The forum discussed the need to increase investment in prevention and early intervention, and to improve children's access to rapid-response, wrap-around services such as specialist mental health and alcohol and drug support in regional areas as well as in the major cities.
Other topics raised were the need to improve data collection and sharing processes and the earlier identification by Department of Education of children at risk of, or experiencing homelessness.
"We need to look at the causes, how we can help parents manage family issues and keep pushing for answers so that we can support these children to grow and develop as individuals," said Danny Sutton.
The forum celebrated recent progress in the policy arena, such as the release of the Tasmanian Government's Under 16 Homelessness Strategic Policy Framework for comment and its commitment to new, long-term accommodation facilities for children and young people at risk of homelessness.
PIC: L-R: Danny Sutton (CEO, Colony 47 and Chair of the U16 Homelessness Taskforce), Tania Hunt (CEO, YNOT), Dr Catherine Robinson of Anglicare's Social Action and Research Centre and Mark Joseph (Community Programs Coordinator, City of Hobart).
Additional reading: