Living well and achieving goals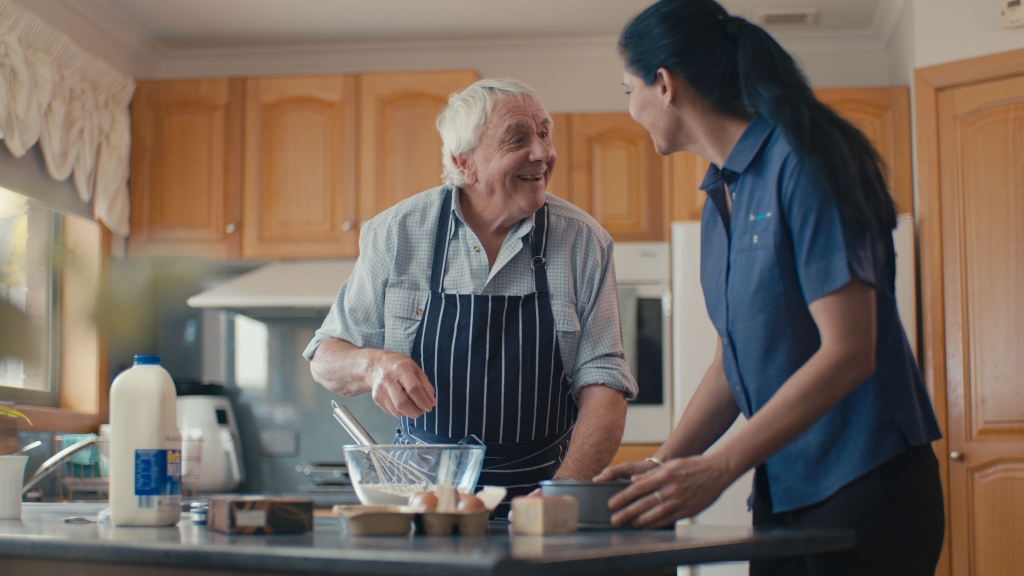 Anglicare provides expert, tailored support to older Tasmanians and people who have acquired an injury.
Anglicare is now in its 40th year of operations. In the early days, we focused on housing and financial counselling. This video shows that in more recent times, we have expanded into services that support older Tasmanians and people who have acquired a brain injury or another type of significant injury.
The Anglicare values – respect, compassion, justice and hope – guide every Anglicare team member.
"Being a part of someone's life, working together as a team, achieving together is absolutely beautiful," says Aged Care support worker Wendy Rattray.
The Aged Care team currently supports more than 1600 older Tasmanians who wish to remain living in their own homes for as long as they can. The domestic assistance, social support and nursing expertise they receive is tailored to each individual's needs and in consultation with their family members and allied health providers.
Anglicare is Tasmania's most experienced provider of services to people who have acquired an injury, including those that result from a motor vehicle accident. We currently provide more than 70 people with services that range from short term to lifelong care. We assist with daily tasks at home and in the community and in purpose-built residential settings for people who require more complex care.
"Every day is different," says Liz Leslie, who manages the service. "Just to see people gain a little bit more independence back or recover a little more from their injury is phenomenal and that's why we all come to work," she said.
Aged Care Services
If you're looking for support at home, give us a call on 1800 466 300 and speak to a member of our Aged Care team. They can guide you through the process of applying for government-funded care or care that you may need to fund yourself. You can also check our services here on our website.
Acquired Injury Support Services
All the information you or a family member needs is on this webpage. You can also give us a call on 1800 243 232 and we'll be happy to talk you through how this service works for your particular circumstances.