Families move forward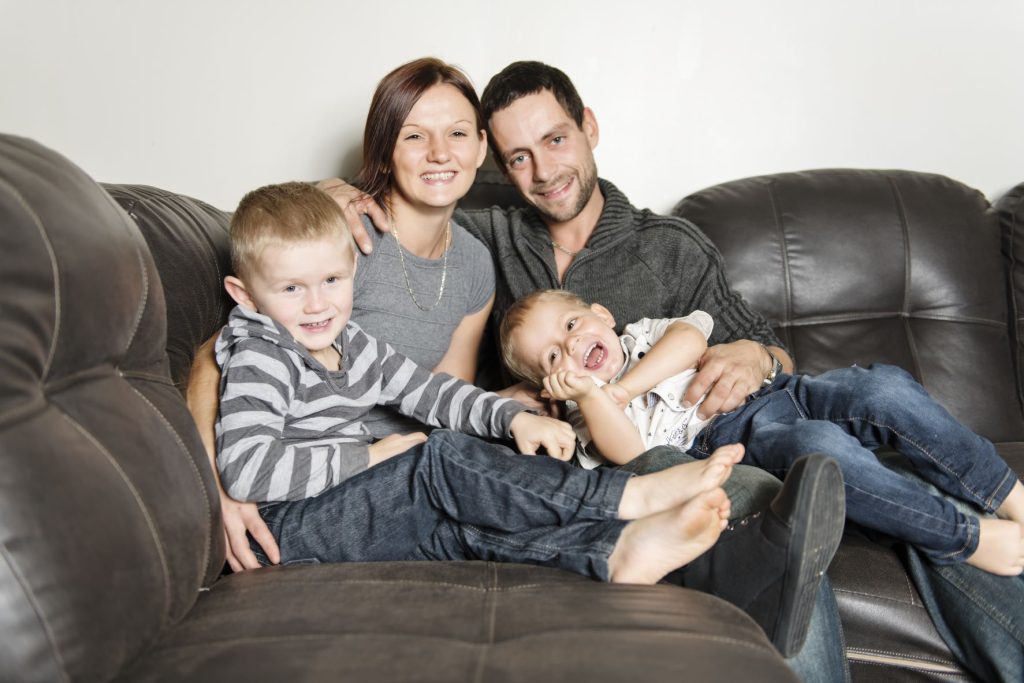 Anglicare supports families in need through the Family Assistance Program.
Last month we welcomed the Tasmanian Government's announcement of a $5 million 'cost of living booster package' to support Tasmanians in need.  The package, to be distributed via community organisations including Anglicare, includes an extra $1 million in funding to assist vulnerable families through the Family Assistance Program (FAP).
So where does Anglicare distribute these funds? The following stories highlight the diversity of people's circumstances and the importance of tailored, practical support. They feature real Tasmanians living across the regions. We have changed names and other details to protect their privacy.
Protecting a tenancy
Tom, a single father of three, was referred to Anglicare's Housing Connect and financial counselling service. His rent was in arrears due to some unexpected bills, a rental increase and a reliance on 'buy now pay later' products. He had been given a 'notice to vacate' by his landlord.
With support and his budget back on track, he was able to pay back a significant amount of the arrears. Anglicare paid the balance of $2,700 out of FAP funds. This gave Tom and his children the security of a 7-year tenancy with a community housing provider.
Staying safe and connected
Danielle moved to a remote part of Tasmania with her two children to escape a violent relationship. Her young son witnessed the violence, and fortnightly sessions with a therapist assist with some trauma-related behavioural issues.
The appointments involve a four-hour return trip. Danielle was behind in her mobile phone payments and her car was unregistered. She felt unsafe and worried about her son missing these important appointments.
FAP funding was used to pay for Danielle's car registration and phone bill.  It gave her peace of mind and practical support.
Filling up the tank
Selina and Hugh have to travel a long distance from their home in regional Tasmania to purchase fresh vegetables and other groceries. They also make trips to their children's school to support their youngest child.
The skyrocketing cost of petrol was putting a great strain on the family budget. The pair felt "powerless and overwhelmed".
A $400 fuel voucher purchased through FAP made a huge difference to Selina and Hugh's situation.  They can plan ahead for grocery shopping trips and afford the travel to and from school. They told Anglicare the voucher has given them "a window to look forward to a brighter day."
Overcoming grief and loss
Glenys was a client of Anglicare's Drug and Alcohol Treatment Service (ADATS).
She was committed to recovering from an addiction to alcohol, but was struggling with the additional stress of a relationship breakdown. . She had become the sole parent to a young teenager and was living on Centrelink's JobSeeker payment.
Glenys's ADATS worker felt she needed the support of a specialist psychological service. The worker applied to FAP for funds so that Glenys could access fortnightly counselling and afford the gap fee.
Glenys is learning healthy ways to cope with life's challenges.
Setting up a new home
Gabrielle, a single parent of two children, became homeless after her previous landlord took the rental property off the market
After a difficult period of couch-surfing with family and friends, Gabrielle was supported by Anglicare to secure a new rental property through a community housing provider. FAP funds were used to purchase a new washing machine – an essential item given the young ages of the children – and the family settled happily into their new home.
Further information
Anglicare has offices in Hobart, Glenorchy, Sorell, Launceston, Burnie, Devonport, St Helens and Zeehan.
Please call us on 1800 243 232 if you would like to discuss your situation. If it relates to housing, please contact Housing Connect on 1800 800 588 24 hours a day, seven days a week.