When a little help goes a long way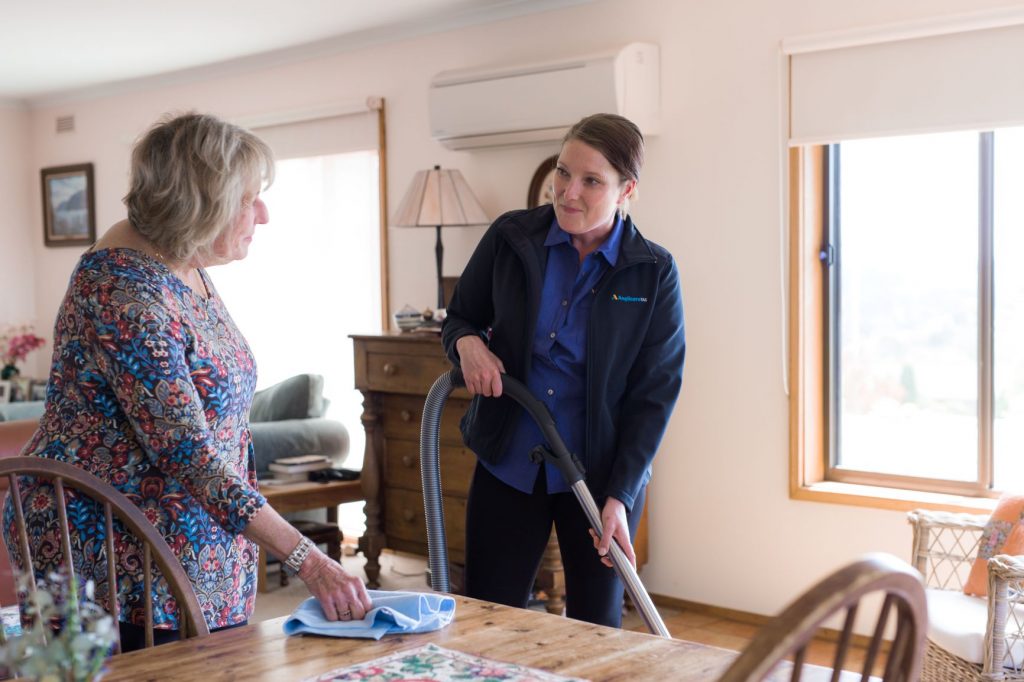 Anglicare Tasmania welcomes the Federal Government's commitment to increasing the number of home care packages. But what about the needs of those older Tasmanians who require entry level services?
Anglicare Tasmania's  vision for older Tasmanians is that they have the choice to age independently and well in their own homes wherever possible.
It's a vision articulated in the recommendations of the Aged Care Royal Commission and also reflected in the May budget with the Federal Government's commitment to roll out an additional 80,000 home care packages over the next two years.
Anglicare's General Manager of Home Care Services Connie Bruckard says she remains concerned about the unmet need for clients requiring Commonwealth Home Support services.   This 'entry level' funding supports clients with domestic assistance, personal care, shopping, transport and social support.
"Our staff receive several enquiries every day from clients who have been assessed as requiring this support or from a family member who is frustrated that we have no capacity to help," she says.
"It's hard for them to understand why we can't provide such a basic and simple service—and it can be heartbreaking for us to turn away people in their eighties and nineties who may only need an hour a week of cleaning assistance.  Some of our clients depend on our service to maintain their tenancy or to remain safe in their home."
There is an urgent need for more Federal Government funding to enable organisations such as Anglicare to provide their services in a more timely way.
"Early intervention is the key to prevent or delay the need for more complex care," says Connie. "Without the support they need, many people have no other option but to move into a nursing home, which is not their preference. This situation can be avoided if the services that they have been assessed for are in place."
Connie explains that many valuable social benefits flow on from this entry level assistance.
"Many older people are socially isolated with limited informal supports," she says. "Often they can become anxious and depressed if they can no longer manage physical tasks such as vacuuming, hanging out a load of washing or cleaning the bathroom.
"Many of our clients were impacted significantly during COVID," she recalls. "Anglicare continued to deliver services throughout this time and we were often the only contact older people had with others outside their home.
"To some it may be seen as domestic cleaning but it is the social interaction that is the valuable part of this service. Our staff also check that there's food in the fridge and that the home environment is safe for residents and visitors.
A friendly face and a willing ear can make a huge difference to an older person's quality of life, particularly if they live alone or without family nearby.
Anglicare Tasmania is a member of the Australian Aged Care Collaboration which is advocating for a better aged care system.