Active support model boosts independence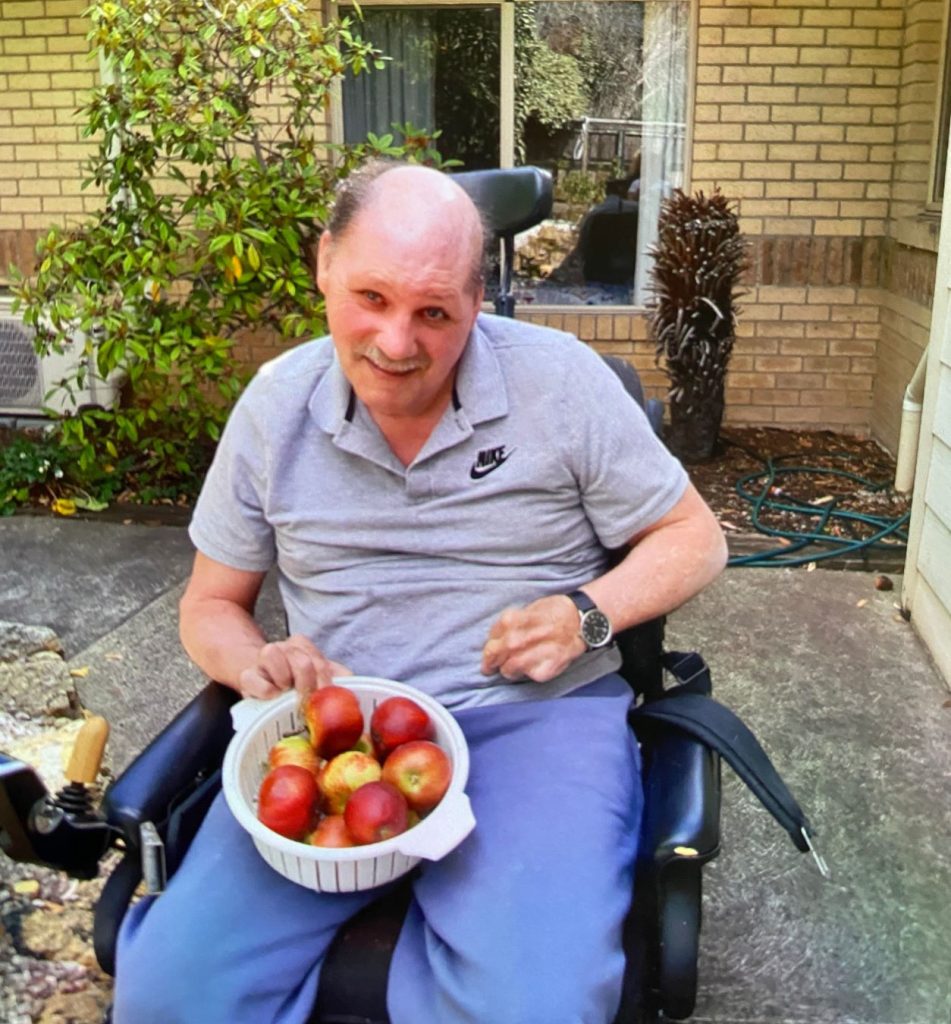 When COVID restrictions came in during the pandemic, Garry's Anglicare support team needed to find new ways in which to provide him with active support.
Garry Reynolds has lived at the MAIB-owned facility Caylea in Hobart's northern suburbs for 17 years.
He has a very full social calendar and enjoys the routine of walking and swimming, sailing and regular visits to a local café.
Garry has a close relationship with his family, and regularly catches up with them for dinner and at special events. He is supported to attend the football whenever the Kangaroos play in Tasmania and over the years he's gone on many intrastate and interstate trips.
Restrictions also bring opportunities
Garry's routine was shaken up when COVID hit and he suddenly became housebound.
The Anglicare team encouraged him to become more involved in everyday, home-based activities during this time, including cooking.
Caylea has a vegetable patch and mini-orchard. On one occasion, Garry picked apples from the garden and helped staff make a cake for all the residents to share. This in turn sparked other residents' interests in cooking.
He was also supported to take a more active role in household chores like managing his laundry during this time. This has continued post-COVID. The recent purchase of a long-handed, light vacuum cleaner gives him the ability to contribute to cleaning his home.
Independence and control
Outings and activities have made a welcome return to Garry's diary. The Anglicare team encourages Garry's independent living skills in other ways, too.
"Garry does his own banking and is in control of his personal spending," says Anglicare Service Manager Jodi Bentley.
"When he first became a client of Anglicare he used a wheelchair all the time. Now he mostly uses a walking frame. He transfers himself to and from the chair to the frame when he's in and around the house. It's a real credit to his tenacity and the team's confidence in his abilities.
"Garry's verbal communication skills are limited, but he is very adept at advocating for himself. The Caylea team tune into that. They know that presenting him with opportunities is the key," Jodi said.
Click here for more  information on Anglicare's disability services.