Healthy, safe and loved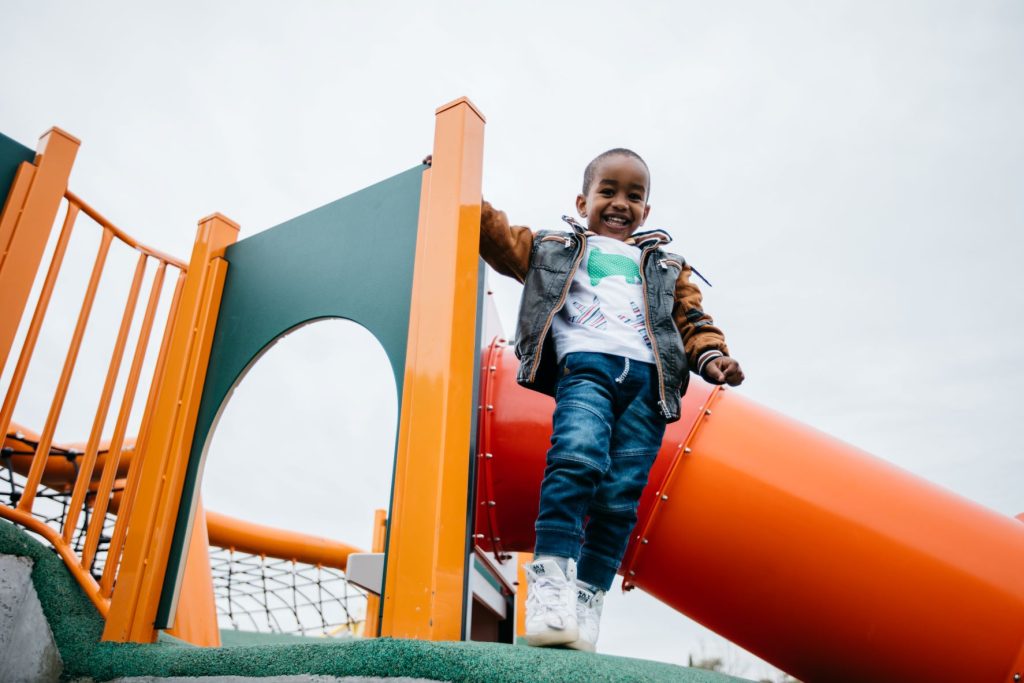 Anglicare's Communities for Children (CfC) program supports families living in the Launceston area and Tamar Valley. Explore what's been happening in the program, as we mark Anti-Poverty Week.
Anti-Poverty Week is now in its twentieth year. It calls on parliamentarians to legislate the halving of child poverty in Australia by 2030. It's estimated that as many as one in six Australian children live in poverty.
It's a campaign that is supported by Anglicare and resonates strongly with the CfC team. Program manager Anna Antypas explains:
Our vision is that every child living in this region should be healthy, safe and loved. Every child should have access to the material basics and rich learning opportunities. They must also feel positively connected to, and proud of, their community and their cultural background. Many of the families we work with are culturally and linguistically diverse.
In partnership
Each community within the CfC catchment area has its own goals and aspirations and social media presence. A nominated person from each of the six community committees sits on the CfC Council, which is the body that oversees strategy and measures outcomes.
"Each year, the Anglicare team listens carefully to community members as they outline their aspirations for the year ahead," Anna said. "We use our networks and local knowledge to facilitate partnerships and projects that have the needs of the local community at their heart. Developing community leadership is another goal of the program."
A common theme across all communities is the need for safe and welcoming public spaces that feature interactive playground equipment, high standard public toilets and affordable, healthy eatery options nearby.
Small projects, big impacts
A small grants program recently delivered a silent disco for children in Beaconsfield and a movie day at the Northern Suburbs Community Centre in Newnham.
The silent disco event was the brainchild of local children. It was supported by CfC's Beaconsfield Community Discussion Group, and run by local teachers, volunteers and parents of the children.
Twenty children in the 3-10 age group, their parents and grandparents enjoyed a special movie experience and art activities at the Northern Suburbs Community Centre, put on with the support of City Mission. The children and adults were also invited to provide their ideas for future activities.
Earlier in the year, funds were given to the Migrant Resource Centre to enable children and families participating in a multicultural playgroup to visit local attractions Seahorse World and the Trowunna Wildlife Sanctuary.
CfC also worked with the Northern Suburbs Community Centre to provide a series of cultural excursions for Aboriginal students as part of the meenah neenah program.
"These may be one-off events but the benefits can last a lifetime," Anna explained. "The children make friends and become proud of the community they live in, while the parents and carers who run the events  learn new skills that boost their confidence and can lead to employment. They learn about the resources that are available in their community and the importance of supporting each other."
More about Communities for Children and other Anglicare programs
The Communities for Children catchment area incorporates the suburbs of Waverley, Ravenswood, Mowbray, Invermay, Mayfield, Lilydale, Newnham, Rocherlea, Dilston, Hillwood, Mount Direction, Beaconsfield and George Town.
The program is funded by the Australian Government's Department of Social Services. Please contact Anglicare on 1800 243 232 if you have any enquiries about the program.
Anglicare runs a range of community programs for families across each region in Tasmania.
More about Anti-Poverty Week
Click this link to find out what's on in Tasmania during Anti-Poverty Week, 16-22 October.
Click here to sign a pledge calling for the halving of child poverty by 2030.
Click here for a 'Fast Fact Sheet' on child poverty in Australia.