Badges for champions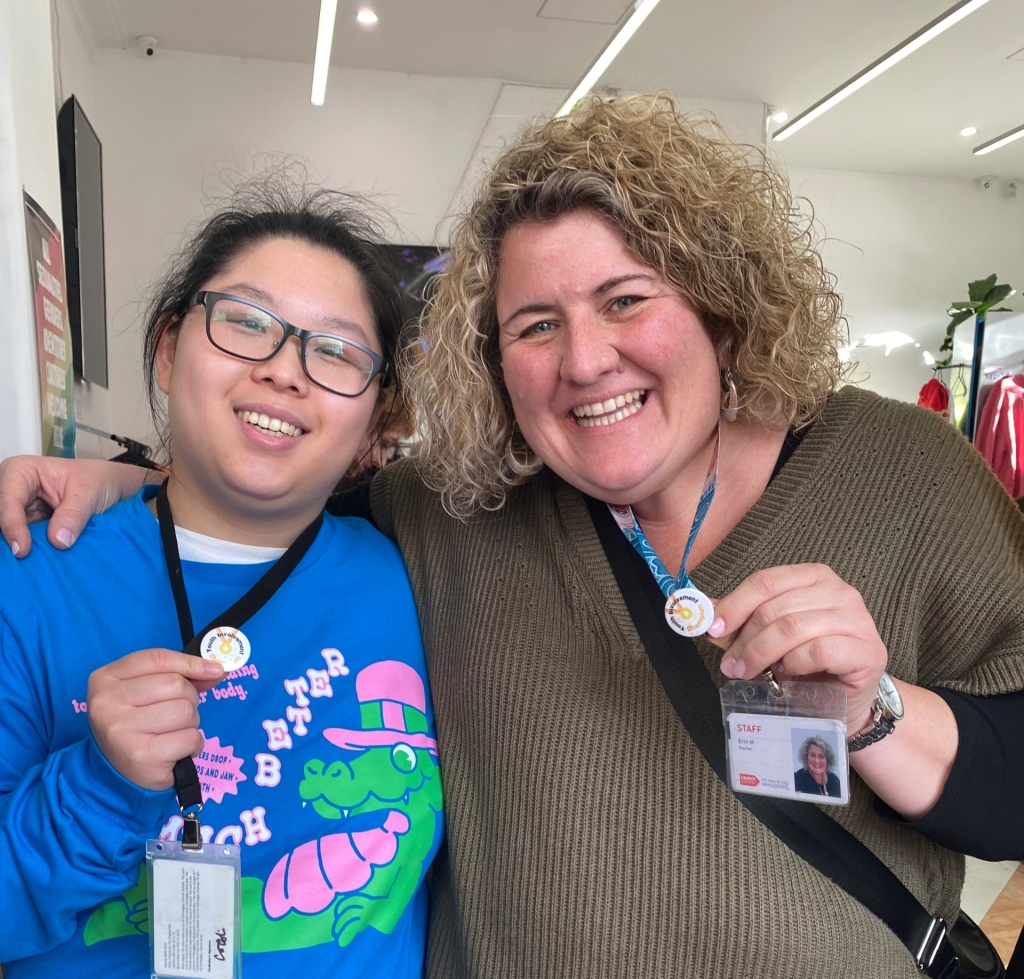 A simple badge created by a young person living with Anglicare Tasmania at Eveline House in Devonport is spreading pride far and wide.
Eveline House is managed by Anglicare under the Youth2Independence program that  is based on the Education First Youth Foyer model, with support from the Brotherhood of St Laurence, the organisation that oversees foyer facilities in Victoria.  It provides 16-24 year olds who have experienced homelessness or are at risk of homelessness, with stable and secure accommodation and a range of opportunities that call on their strengths and interests as they develop into independent, successful adults.
Eveline House student Sarah jumped at the chance to participate in a 'Something for Something' project that is common across all of the facilities that follow the Foyer model.
"Sarah is a creative young woman who puts up her hand whenever there's an opportunity to develop her skills and challenge herself," said Michelle Filz from Anglicare's Youth2Independence program. "She recently graduated from the Certificate 1 in Developing Independence that is supported by TasTAFE  and a core component of the Y2I program, and we are enjoying seeing her personal and professional development."
Sarah approached the Brotherhood of St Laurence with an offer to make badges that could be worn by 'youth development champions' who are both students and staff living and working in Victorian foyers.
"The organisations came together to purchase a badge maker so that Sarah could put her talents to work," explained Annabel Luscombe from the Brotherhood of St Laurence. "She crafted an impressive batch of 45 badges, which are now being proudly worn by current residents and staff in our Victorian foyers and also former residents who wish to remain connected with us when they transition out into the community."
The Youth Involvement Champions who live at the Glen Waverley Foyer in Victoria are thrilled with their new badges. One young person wrote:
"I feel grateful and love that I am given the opportunity to be the voice of young people around me and to be the change I want to see in my community. I hope to contribute towards a future in which young people from all walks of life collaborate to leave this world better than when we found it. Of course, we are merely borrowing this planet from our ancestors and should respect and treat it as such. I am often the first point of contact when staff and student collaboration is due so I love bridging the gap and jumping at opportunities to lend my creative muscles. I also love the organisation, communication and planning side of things which has also been a blast!"
Youth2Independence is supported by Homes Tasmania.
Photo: Glen Waverley Foyer student Coco (left)  and Youth Development Coach Erin show off  the new badges made for them by Sarah from Eveline House in Tasmania.