Better, Bigger, Stronger: a frontline perspective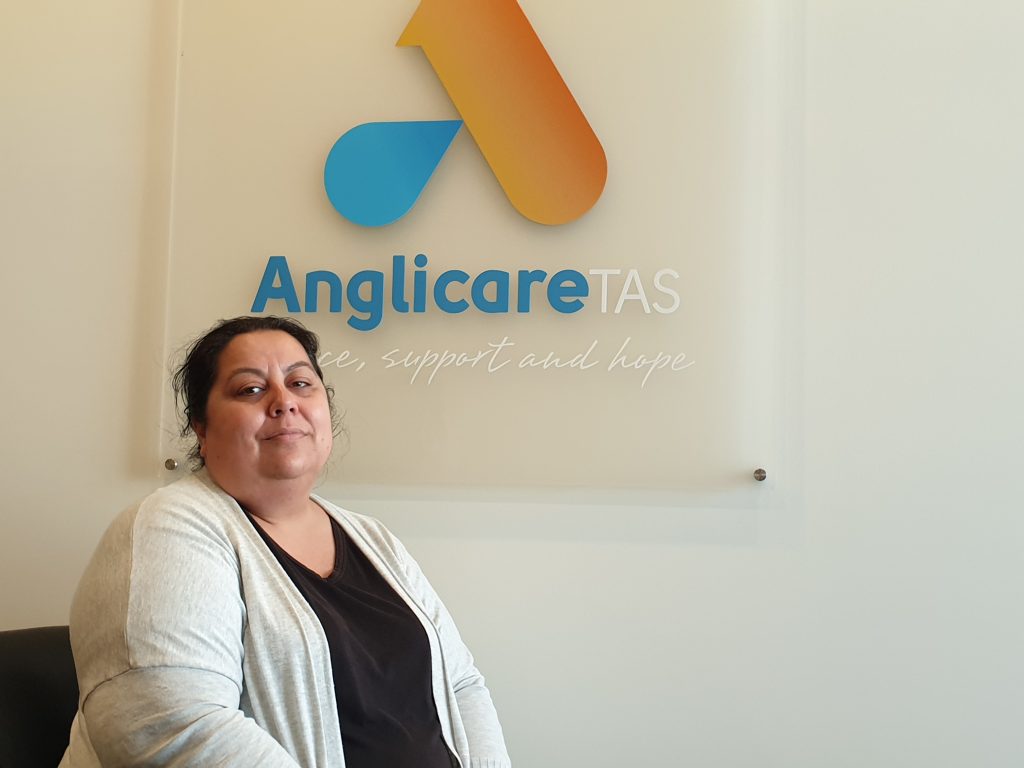 The latest research from Anglicare Tasmania's contains the real-life experiences of frontline workers who care for children experiencing homelessness and mental ill-health.
Among them is Courtney Adams, from Anglicare's Launceston team. Courtney is a support worker in the Supported Youth Program (SYP).
"The children and young people I see may be couch surfing, or moving between shelters or in and out of the family home," she said. "For some of these children the family home is not a stable or safe place for them to live. There might be family violence, drug use and mental health issues that mean their parents are unable to provide a safe family environment.
"Almost all of the children we support in SYP have a background of childhood trauma and have experienced family violence in the home."
The powerful new report from Anglicare's Social Action and Research Centre, Better, Bigger, Stronger, explores the mental health needs of Tasmanian children aged 10-17 who are homeless without a parent or guardian.
Courtney Adams is one of 65 professionals from the community and school services sector interviewed by researcher Dr Catherine Robinson for the project.
Courtney said the SYP team refers children to specialist services for housing and mental health but finds that many services are not set up to meet their complex needs.
"Specialist housing services are unable to support young people under the age of 16 and their only option is to organise short term shelter accommodation– if there is a vacancy.
"Even when young people turn 16 their options are very limited, due to the lack of affordable housing and the low income they receive from Centrelink. The number of beds available through government or SYP housing is never enough, and the children we support often don't meet the entry requirements due to their mental health needs and trauma background.
"Meanwhile, mental health services for children and young people are extremely limited. Both Children Adolescent Mental Health Services (CAMHS) and headspace have extremely long wait lists and do not take children in crisis situations."
"I see children who are experiencing anxiety and depression; they self-harm and have suicidal ideation. As a parent myself, it's very hard to see children not receiving the care that they deserve."
Courtney said children successfully referred to CAMHS were required to attend appointments at their office.  "However, given the limited parent involvement and/or homelessness the young people often have difficulty getting there," explained Courtney.
Courtney said the only crisis mental health option is hospital: "But for homeless young people who don't have the support of a SYP worker or parent, many find it impossible to remain in Emergency for up to 4-6 hours before they are seen and had an assessment. They often give up and leave."
A vision for a better, bigger, stronger system
The research presents some clear recommendations for improvements.
"What we need is early intervention mental health services that work with young people before their mental health deteriorates to the extent that they need hospitalisation," said Courtney.
"These services need to be available to children in primary schools and as outreach services, particularly in regional areas.
Supports need to be tailored so that mental health and accommodation services and programs work alongside each other to better support young people with complex needs for longer periods of time.
Content warning
 This research report includes impactful first-hand description and discussion of a range of distressing experiences including physical and sexual abuse and violence, intimate partner violence, self-harm, suicide ideation and suicide attempts.
If you are affected, please practice self-care and remember skilled support is available:
Blue Knot (childhood and complex trauma support): 1300 657 380
A Tasmanian Lifeline: 1800 98 44 34
Lifeline: 13 11 14
National sexual assault, family and domestic violence counselling service: 1800RESPECT/1800 737 732
Kids Helpline: 1800 55 1800