Huge strides along a new path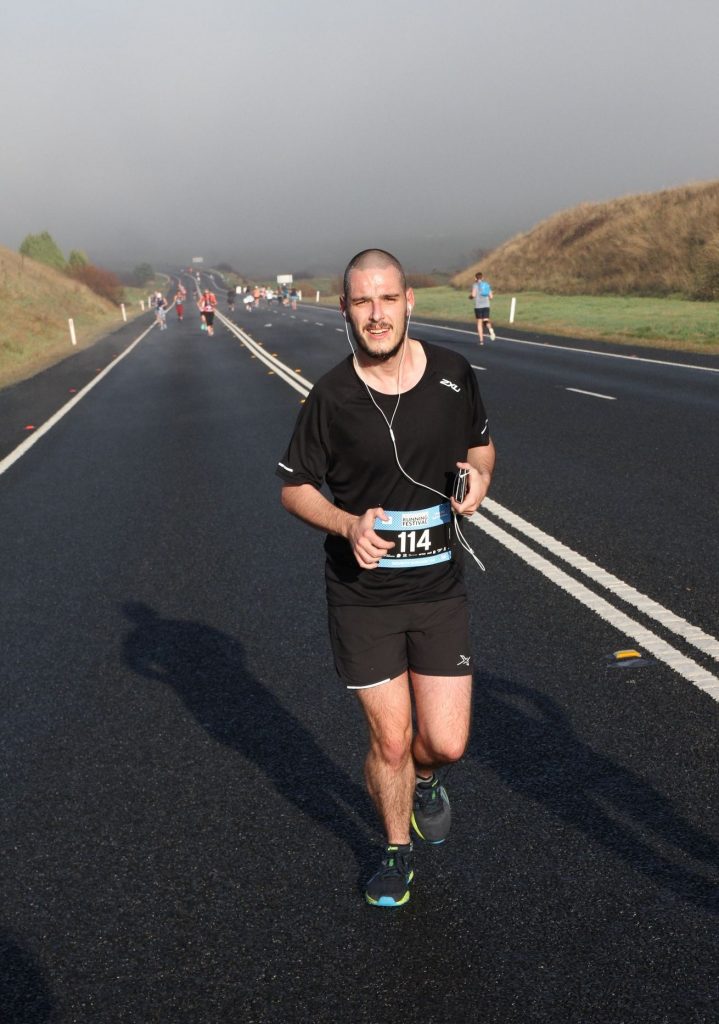 Twenty-two year old Eben is on a promising path following his move to Thyne House in Launceston late last year.
At Thyne House, young people aged 16-25 live independently in self-contained units, several of which are set up for people with disability. There is a strong sense of community, with shared recreational facilities, a calendar of activities and support from qualified support workers.
Thyne House has a strong focus on students' health and wellbeing and this has been a catalyst for amazing progress by Eben, according to Anglicare Youth Development Coach Mitchell Langley.
"Eben has made huge steps towards improving his physical fitness and mental health," said Mitchell. "It started with him taking up soccer, and then getting involved in some group cooking activities. This helped him to widen his social circle and make new connections, and appreciate the all-round benefits of getting active and fit.
"It then progressed to running, when he joined a small group of students who participate in the Launceston Park Run every Saturday morning. Last month he and I ran a half-marathon together:  I was ahead until the 15 kilometre mark, then I met a hill – physically and metaphorically – and Eben passed me, beating me by a good five minutes at the end."
All the students living at Anglicare's youth facilities explore opportunities for further education and skills development. This is part of the Education First Youth Foyer Model being implemented at Thyne House, Eveline House (Devonport) and Trinity Hill (Hobart). The first step along this path is the completion of a Certificate 1 in Developing Independence, followed by a Year 12 or Certificate 3 equivalent qualification.
Mitchell says:
It's my job to support students to find a career path that they are genuinely passionate about and focuses on their strengths and talents.
Eben is looking forward to starting a Certificate 3 course in Accounting at TAFE this month.
You can hear Eben's story in his own words as part of an interview with ABC Northern Tasmania's Piia Wirsu in an upcoming series covering housing and homelessness. We'll share the link on our Facebook page.
More information:
If you're interested in living at Thyne House, Eveline House or Trinity Hill, you can apply through the Housing Connect service. You can also ring Housing Connect on 1800 800 588.