Treasured Lives – Phase Two Research Report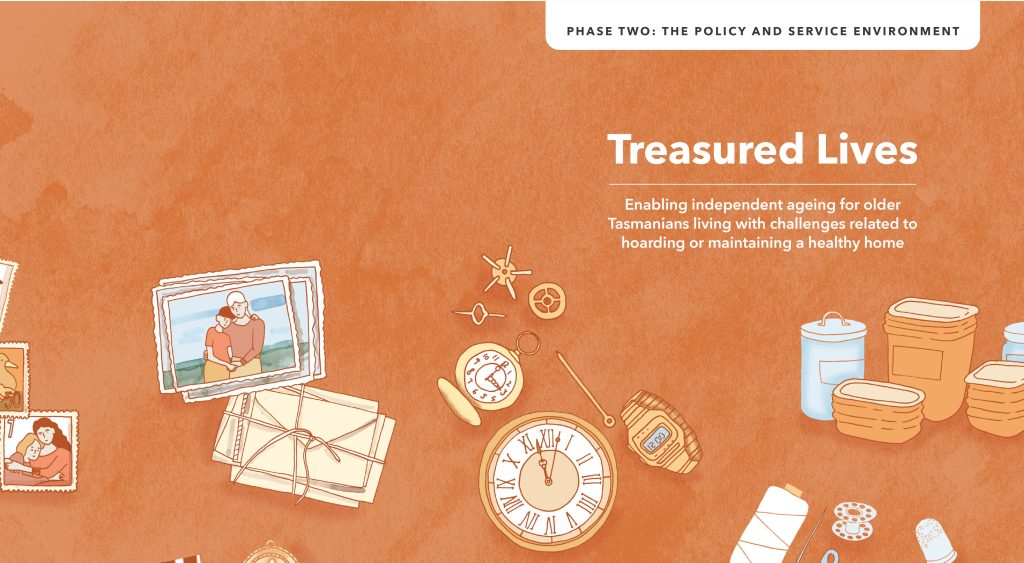 This part of the research explored what Tasmanian services need to help older people who have challenges with hoarding or maintaining a healthy home.
It looked at aged care and disability support, and other services like housing and mental health. It also explored the role of statutory agencies such as emergency services, local government environmental health and animal welfare organisations.
Staff working in these areas were interviewed to ask what it's like for them. They reported that they had nowhere to refer their clients to and were sometimes unable to work with them due to workplace health and safety issues. These are some of the most vulnerable older Tasmanians, but there is no safety net to help them age well.
The report also looked at policy, programs and practice in other parts of Australia and internationally that support people living with this issue, particularly older people.
For further project information and resources, please visit the Treasure Lives project page.
Publication Type: Research
Publication Date: 30th November 2021
Authors: Lindsey Fidler
Key Subject Area(s): Hoarding, Healthy Living, Mental Wellbeing, Older People
Treasured Lives - Phase Two Research Report (Full)
Treasured Lives - Phase Two Research Brief (Summary)