Self-exclusion:  it works.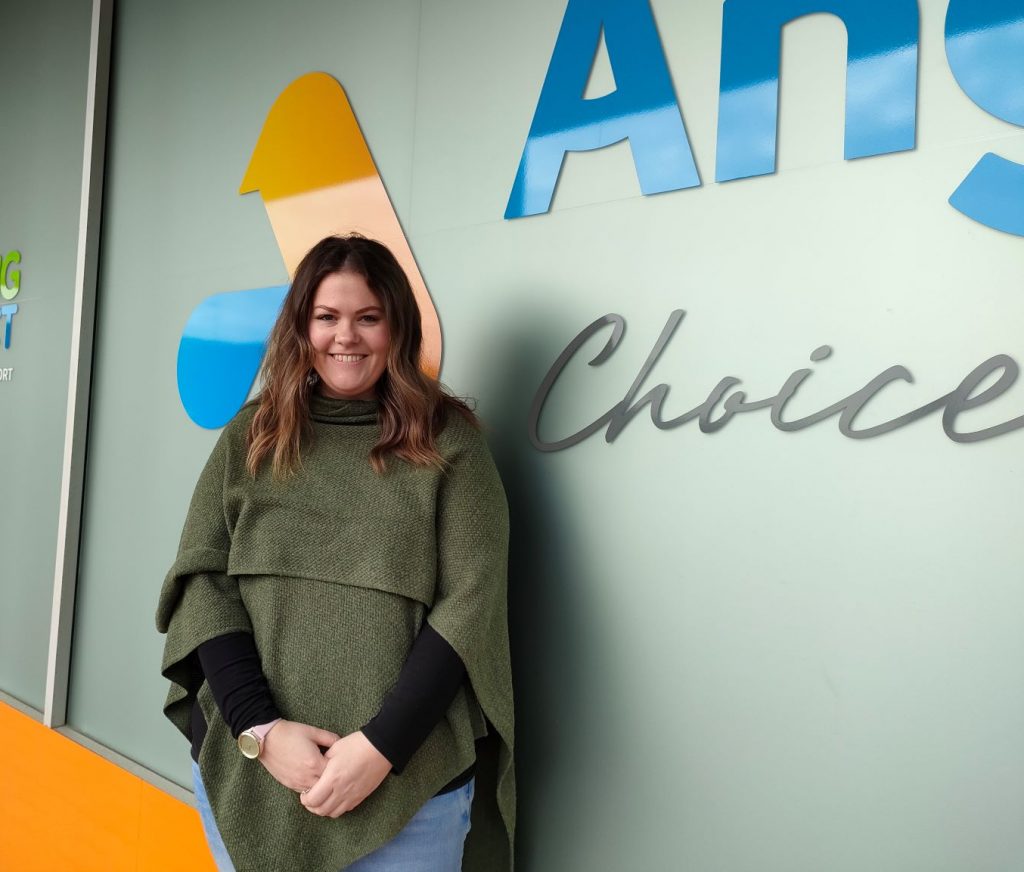 Anglicare's Gamblers Help service provides support and strategies that work. One strategy is 'self-exclusion'. But what does that mean and how does it happen?
Self-exclusion is where an individual chooses to be banned from a gambling venue or venues, including casinos, clubs and pubs and the TAB. It could be one venue or every venue across a region, or the entire state. There's also the option for someone to continue to access a dining area, but not the nearby gaming area.
Self-exclusion can also be extended to online gambling sites such as Sportsbet and TAB online.
Anglicare's Jess Monson (pictured above) is a Gamblers Help counsellor on the North West Coast. She works with people who are keen to reduce the harms of gambling. Many of them choose to self-exclude from venues.
"Gambling doesn't discriminate," Jess says. "I see people from all walks of life.
"For most people, gambling addiction causes significant financial hardship. There are others who are very successful in other parts of their lives, to the extent that they can 'afford' the financial cost of gambling. But it's the time they spend on gambling that is the problem. It takes them away from their families and affects their relationships."
Self-exclusion is a powerful psychological tool for overcoming addiction, and many people are open to the idea, Jess says.
I know people who put gambling out of their minds once they know they are not allowed into a venue. For example, during the height of the coronavirus pandemic – when gambling venues closed – many people stopped gambling altogether. They didn't move their gambling online.
The Gamblers Help program can assist you to set up a self-exclusion. The counsellor will provide the information to the Tasmanian Gaming Commission. It then becomes the responsibility of the licensed venue to reinforce the self-exclusion. If a banned individual enters a venue, they need to leave immediately or face a fine. A fine may also apply to the venue.
Case study – Andrew *
Andrew was 43 when he first came to see an Anglicare Gamblers Help counsellor in July 2019.
Andrew linked his high stress levels and depression to his ongoing use of poker machines.
His wife and children had left, and he had debts of $19,000. He felt that his life had hit rock bottom.
Anglicare arranged some emergency food relief for Andrew. Over the next 18 months, they worked together to understand his addiction.
The counsellor suggested self-exclusion. At first Andrew was reluctant, but he decided to give it a go and found it worked.
Anglicare's financial counselling service helped him make a plan to pay off his debts.
Andrew has reunited with his wife and family and his mental health is improving. He feels he has hope for the future.
*Name changed to protect privacy
If you are concerned about your gambling, or the gambling of someone close to you, please contact Gamblers Help on 1800 243 232 or read more on our website.
If your gambling is causing you financial hardship, reach out to an Anglicare financial counsellor by ringing the National Debt Helpline, 1800 007 007.