Serving Tasmanians since 1983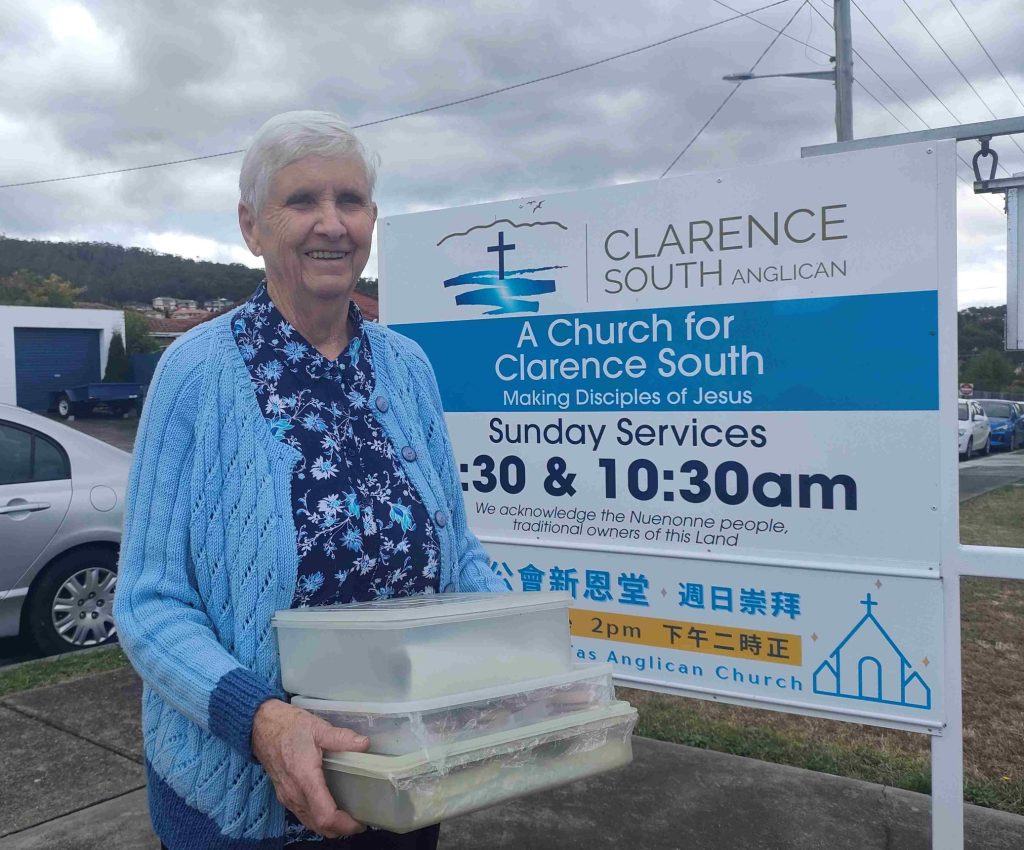 Anglicare Tasmania started 40 years ago when a group of people within the Anglican diocese asked themselves a question: how could the church better respond to Tasmanians in need?
The Church commissioned some research, and the Anglican Family Care Service was established in 1983.
CEO Chris Jones was involved right from the beginning, firstly at the parish level and later as a Board Member, before his appointment to his current role in 1998.
"My first formal involvement with Anglicare was door knocking and fundraising in the local parish I was in," Chris says. "In 1985 [I was] living in Devonport; we'd got money to have a financial counsellor in Devonport, so we were all very excited – and one of our parishioners got selected to be the financial counsellor."
Need has been a constant
Chris has seen significant change over the years, but also a constant: Anglicare's mission, and the need for our services.
"Need has been a constant. We've grown from a tiny organisation that started with a small government grant and a part time employee. Today, our turnover is in the millions and we have staff in the hundreds, and our services reach people right across Tasmania."
Chris says Anglicare's programs are dependent on government funding and as such, they ebb and flow.
"We always ask ourselves, what is the best way to respond? Sometimes there is an opportunity for us to be creative and to innovate. At other times, we've been prepared to say, let's stop this now. We adapt and respond to change."
In the 1980s there were more than 60 parishes across Tasmania, all responding to people in need in their local communities. Anglicare continues to work closely with the Anglican parishes today:
"We are intertwined with the Church," Chris said.
Care through cooking
Anglicare was only a few years old when it took over the running of a youth shelter in inner Hobart. That facility has since moved to the northern suburbs, and it currently provides emergency accommodation and support for young men aged 13 – 21.
Around 20 years ago, the Clarence South parish in Howrah started baking biscuits and other sweet things to take out to residents. Today, 'the biscuit ladies' (including Dawn, pictured above) are still going strong.
"There are nine ladies involved and all of them are over 70: they are very generous with their cooking and I do a roster so that each person knows when it's their week to cook," says coordinator Margaret Kelly.
"Our congregation also provides money for me to buy Christmas gifts and I do them up in a nice Christmas package for each of the young men on Christmas morning.
We feel it's important that these boys know that someone cares. I tell my ladies that if they could see the looks on the faces of the young men, they would appreciate why they keep going.
A two-way benefit
St. Marks Church at Bellerive is less than a kilometre from Bayview Lodge, a supported accommodation facility run by Anglicare. The parishioners and residents have enjoyed a connection for nearly 10 years.
David James is a member of the congregation. He says the relationship with Bayview includes planned activities such as excursions and also things that crop up unexpectedly.
"Community outreach is important to us here at St. Marks. The relationship with Bayview has been a fantastic opportunity for us. We've been able to do some clothing repairs and we were also able to help with a funeral recently. We've got to know about three-quarters of the residents. They tell us they enjoy the companionship and the opportunity to do things that they wouldn't otherwise do," he said.
In starting the relationship with Bayview, Anglicare has provided us with a nice, practical way of being able to exercise the Biblical mandate for social justice.
Grateful to the Anglicare team
"One of the joys I have is moving around Tasmania and meeting a whole range of different people who receive services and our staff who provide them," said Chris Jones.
"To a person, our team are committed to making a difference to the lives of the people they work with.
"We are pleased when people come on board the Anglicare bus. They're prepared to sign on to our values and sign on to respond to Tasmanians in need. They do that with great love for the people they work with. They embody the Anglicare values – Respect, Compassion, Justice and Hope – in their day-to-day work.
Anglicare has been responding to Tasmanians in need for 40 years. That vision at the beginning drives us today and will drive us into the future. We will continue to stay true to that.
More information
Anglicare Tasmania is a not-for-profit organisation that delivers a wide range of community and support services to people across Tasmania. They include services for older Tasmanians, people with acquired injuries, families and young people. Specific services include financial counselling, gamblers help, mental health, support with alcohol and other drugs and housing.
In response to the Christian faith, Anglicare strives to achieve social justice and provide the opportunity for people in need to reach fullness of life.
Watch this video:
We will roll out more stories and videos in the coming months to celebrate Anglicare turning 40.
If you have a story about Anglicare that you would like to share, please get in touch via media@anglicare-tas.org.au