Specialist housing service is changing lives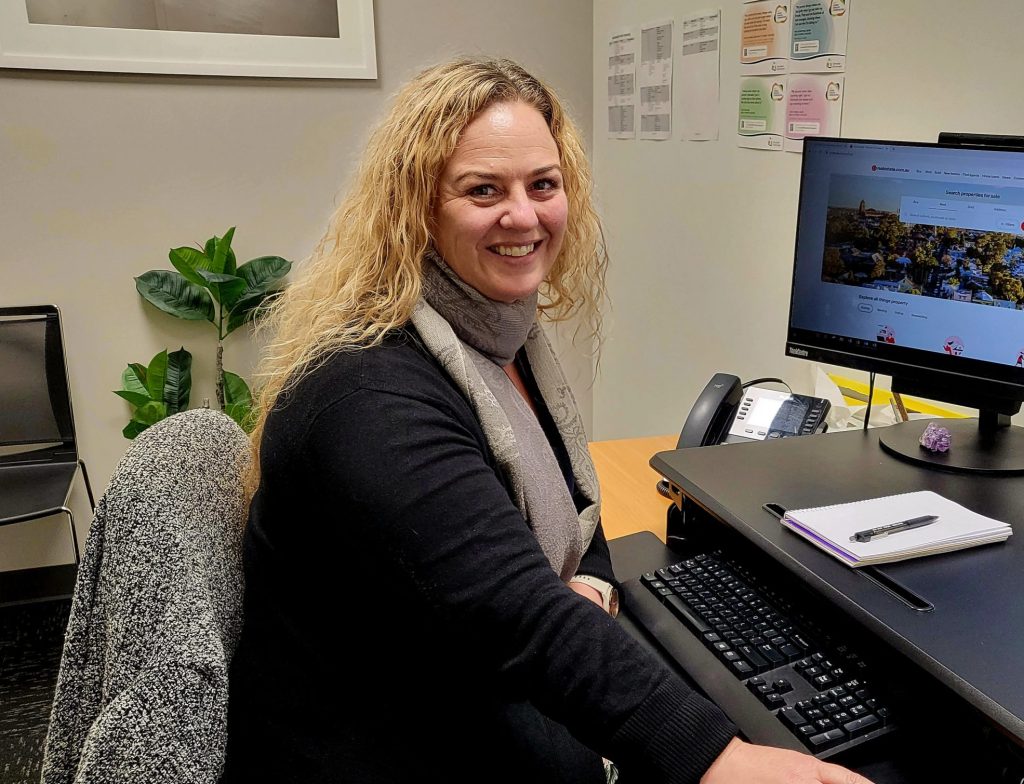 Anglicare Tasmania employs two specialists who support Tasmanians to access the highly competitive private rental market.
The Private Market Case Worker program sets Anglicare apart from other housing providers. It sits within the Housing Connect service that Anglicare manages on behalf of Homes Tasmania in the North and North West.
General Manager of Housing and Community Services, Noel Mundy, says Anglicare has two case workers who provide free coaching sessions and practical supports that give clients the best opportunity to secure a rental property.
"Applying for a home can be a very daunting process, whether you're a younger person seeking independence, an older Tasmanian or anyone feeling overwhelmed about navigating today's online world," said Noel.
"We support some people through the entire process, including gathering the documentation they need and attending appointments with agents. Sometimes, all that people need is someone to confirm that a private rental is within their budget and that they have the skills to achieve their goal. We identify their capabilities and show them how to present themselves confidently and to their best advantage."
Noel said Anglicare's case workers know the local property market and they work positively and closely with property managers to get the best outcomes for everyone involved:
We find the people we support go on to make excellent, long term tenants who can remain active contributors in their local communities.

The knowledge and skills that our workers pass on can make the difference between a family securing their next home and becoming homeless.
The following client stories highlight the diverse circumstances of people supported by the Private Market Case Worker program. We have changed their names to protect their privacy.
Henry, aged in his 70s in the North:
Henry had been a successful businessman with his own portfolio of investment properties. He had lived in his property for 17 years but had been notified that his lease was not going to be renewed. The challenges of the modern house hunting process were affecting his mental health; he was socially isolated and not used to asking for support. The face-to-face meetings he had with his case worker suited him very well.  Henry secured the first rental he applied for and was able to remain in his familiar community.
Lisa, in her early 20s, in the North:
Lisa was moving out of home for the first time. She'd become frustrated at having her applications knocked back. Her case worker supported her to develop a budget, learn about her obligations and rights as a tenant and find out about other services that could support her. The case worker advocated on her behalf to the property manager, who then did the same with the property owner, and Lisa's application was successful.
Jack and Gertrude, an older couple from the North West:
Jack and Gertrude had lived in their home for nearly 20 years. They were anxious when they were informed they needed to vacate the property as the owner wanted to move back in. The case worker explained how the application process worked and encouraged the couple to showcase their strengths and capabilities in a covering letter. Two weeks later, they successfully applied for a new home.
Main pic: Hayley is one of Anglicare's specialist case workers. She works with people living in the North West region.
Aaron is Anglicare's Launceston-based Private Market Case Worker. He's pictured here discussing a client's needs with Fran from the Housing Connect service.
More information
Contact Housing Connect on 1800 588 588 with your enquiry. If you live in the North or North West you will be put through to Anglicare and we can arrange to meet with you. Colony 47 manages Housing Connect services in the South.
Housing Connect is funded by the Tasmanian government through Homes Tasmania.
Anglicare operates a range of services that can support people to maintain their tenancies.