What can you do when home is not as safe as it should be?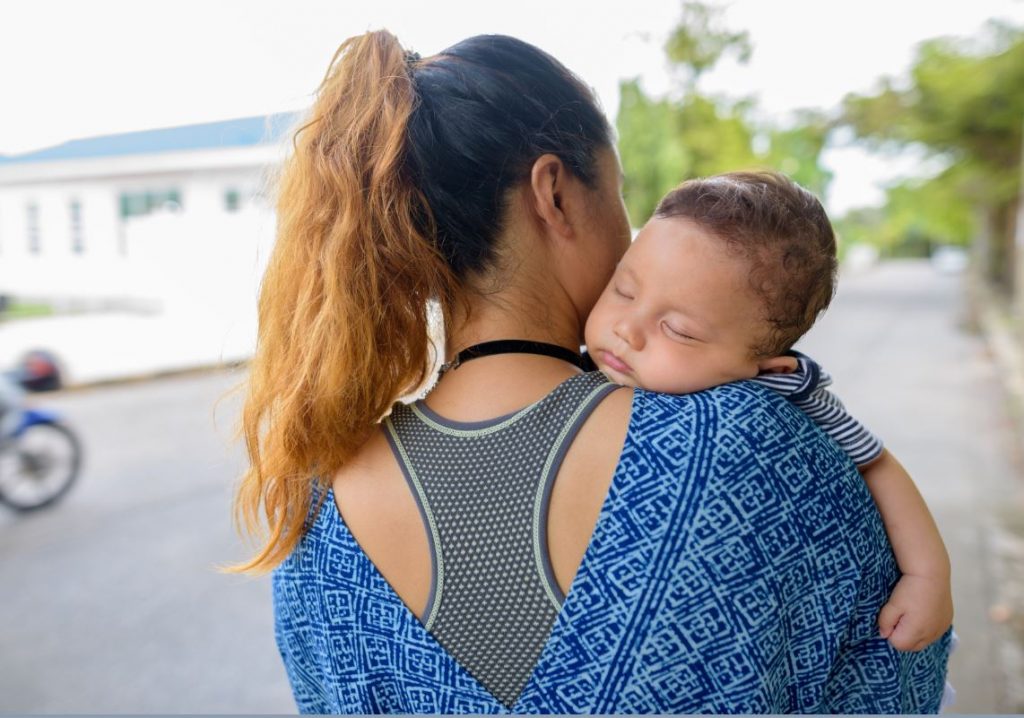 Many of us are loving this extra time in our homes, finding them a safe, warm and cosy refuge from the outside world. If you're not a homebody, you might be feeling frustrated and experiencing 'cabin fever', but at least you know that it won't always be like this.
But if you are spending more time than ever in very close quarters with someone who uses violence as a weapon of control, home might be the most dangerous place to be.
Now it's more important than ever to pause and reflect on how we as a community and as individuals can play our part in protecting people from physical, verbal, financial, emotional or mental abuse.
How can Anglicare help?
Anglicare's RAIN Service (Relationship Abuse of an Intimate Nature) provides advocacy, support and counselling to people living in the North West, far North West and West Coast regions who are being affected by family violence – it's a vital one-stop-shop for anyone seeking help.
It's important to note that RAIN is not a crisis service, and you should always contact 000 in the case of an emergency. RAIN also does not provide support to the perpetrators of violence.
"RAIN's role is to help people to navigate the complex web of systems and support services that are available," explains Family Violence Worker/Counsellor Kristina Plummer.
"Our support workers are trained to manage the most complex of cases, which can involve child protection services, lawyers and the Family Court, Centrelink and departments of immigration, housing and education," she says.
"There are excellent services out there, but you need to know where to look, and that's the beauty of RAIN. We can get you practical help with housing, health, access to finances and legal services, feeding and clothing your children, and transport. There are no time limits on our service; it's free and confidential and we understand the traumas you are dealing with.
"We can also help clients to assess the risks of staying in, returning to or leaving an abusive relationship. It's important to remember that stress is never an excuse for abuse," Kristina said.
Our clients tell us that our service made a real difference to their situation:
"Your help was crucial, thank you so much for everything you have done for me and the children."
"Thank you so very much for your help in referring me to another GP practice.  I have found them all extremely friendly and sympathetic to my current health situation.  Thank you for the help you give me into moving forward."
"I am too scared to think of where I might have been if I had not walked through the doors of Anglicare and met you."
"I never thought there would be the help and support, I would have left earlier, thank you."
How do I contact RAIN?
The best way to access RAIN at the moment is via freecall 1800 243 232.  You can also find more information online here.
What if I don't live in the North West or West?
Here is a wider list of other support services that are available:
Family Violence Counselling and Support Service – 1800 608 122 (statewide and weekends)
1800 RESPECT National Information and Support Line – 1800 737 732 (24/7)
Safe Choices – 1800 806189 (Monday to Friday 9 a.m. – 5 p.m.)
Engender Equality – 62 789 090 (statewide)
Light a candle for victims on Wednesday 6 May
This Wednesday 6 May, everyone is invited to participate in a virtual candlelit vigil to remember those who have lost their lives as a result of domestic and family violence over the past 12 months.
This year's event is virtual due to the Covid- 19 situation. You can participate from home by joining the livestream on Facebook at 6.00 p.m. for a minute's silence, lighting a candle, taking a picture of it and posting it to your social pages using the hashtags #EndDV and #LightACandle2020. You can find all the details here: https://www.facebook.com/events/2645171159100157/