New life for community garden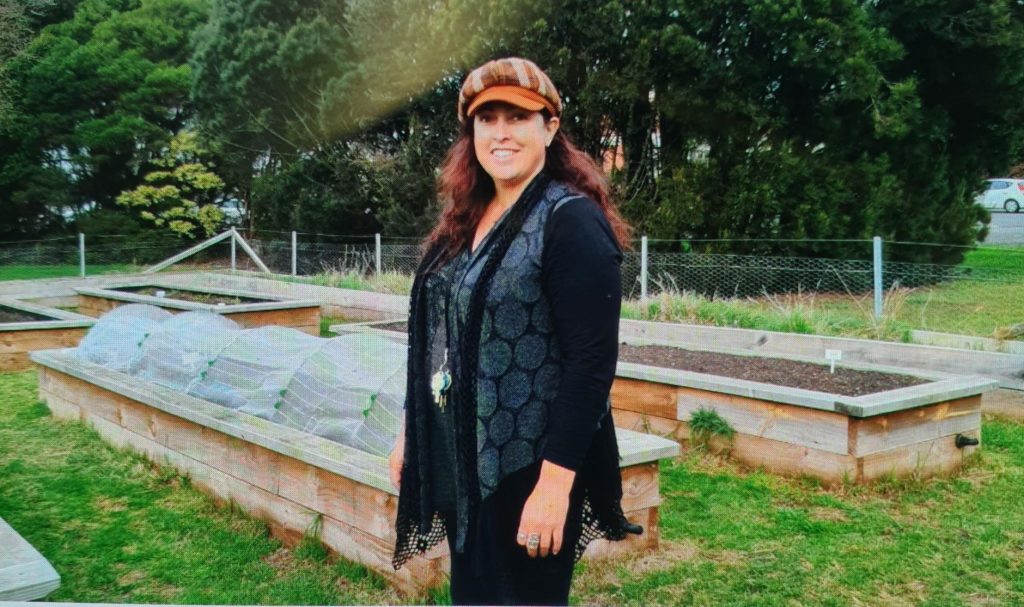 A Christmas gift of a miniature aloe vera plant opened up a new world of possibilities for 20-year-old *Ella, of Devonport. It's also injecting new life into a community garden.
Ella lives at Eveline House, one of three facilities managed by Anglicare as part of the Youth2Independence (Y2I) accommodation and education program. It is home to 25 young people who live independently in their own units and have access to wrap-around supports.
The plant was a gift from community group Action against Homelessness (AAH) and the Devonport chapter of Zonta International. The two organisations are strong supporters of Eveline House and provide Christmas gifts every year for each Eveline resident.
The little succulent thrived, and Ella was surprised to find she had a green thumb. Her balcony is now a lush growing space for a wide variety of herbs and vegetables.  While she uses them in her kitchen, her real passion is for growing plants from seed and transplanting them into the Eveline House community garden.
'Something for Something'
"The young people who live here make a commitment to participate actively in their community," says Anglicare facility supervisor Anne-Maree Jeffries, pictured above in a photo taken by Ella.
"We have what we call the 'Something for Something' program," she explains. "Ella proposed to Anglicare that she would work in the garden in in return for some training in how to use the equipment and a small amount of funding to get her started, and it's proving an excellent investment!"
The garden features seedlings of radishes, carrots, beans, spinach, broccoli, herbs, garlic, beans and onions, strawberries and raspberries – as well as an apple tree that Ella has grown from seed.
AAH member Dr John O'Sullivan topped up the garden beds with new soil donated by the group, which is pleased to see the garden being used.
From garden to plate
A former chef and current TasTAFE cookery teacher, Anne-Maree regularly offers cooking classes to the Eveline students in the on-site commercial kitchen. The garden will be used to demonstrate the benefits of cooking with homegrown produce.
"I think it's important that young people know where their food comes from," she says. "It tastes better and it's cheaper, which is a big help as the cost of living continues to rise. We'll be able to use the produce for the shared meals we put on for special occasions."
New pathways
"The garden is opening new pathways for me," says Ella. "Sustainable gardening is something I'd like to explore further after I leave Eveline House and move into my own place."
Creativity is one of Ella's strengths. She is currently studying graphic and interior design online through the Foundry School. She has used her skills to design seating and barbecue elements into the garden, and there are plans to celebrate with a group picnic for students and staff next summer.
"The garden gives me somewhere to go, a different space. There's always work to do. It's good for my mental health, and it's nice to have support from the Anglicare staff," says Ella.
*not her real name, for privacy reasons.
More about Y2I
Anglicare manages three Youth2Independence facilities on behalf of the Tasmanian Government – Eveline House, Thyne House in Launceston and Trinity Hill in North Hobart. Another facility is under construction in the Hobart CBD.
The Y2I model is underpinned by the Advantaged Thinking approach. It builds on each young person's strengths and capabilities.
This web page provides information on how the Y2I model works and how to apply to be part of the program.