Youth2Independence students prepare for federal election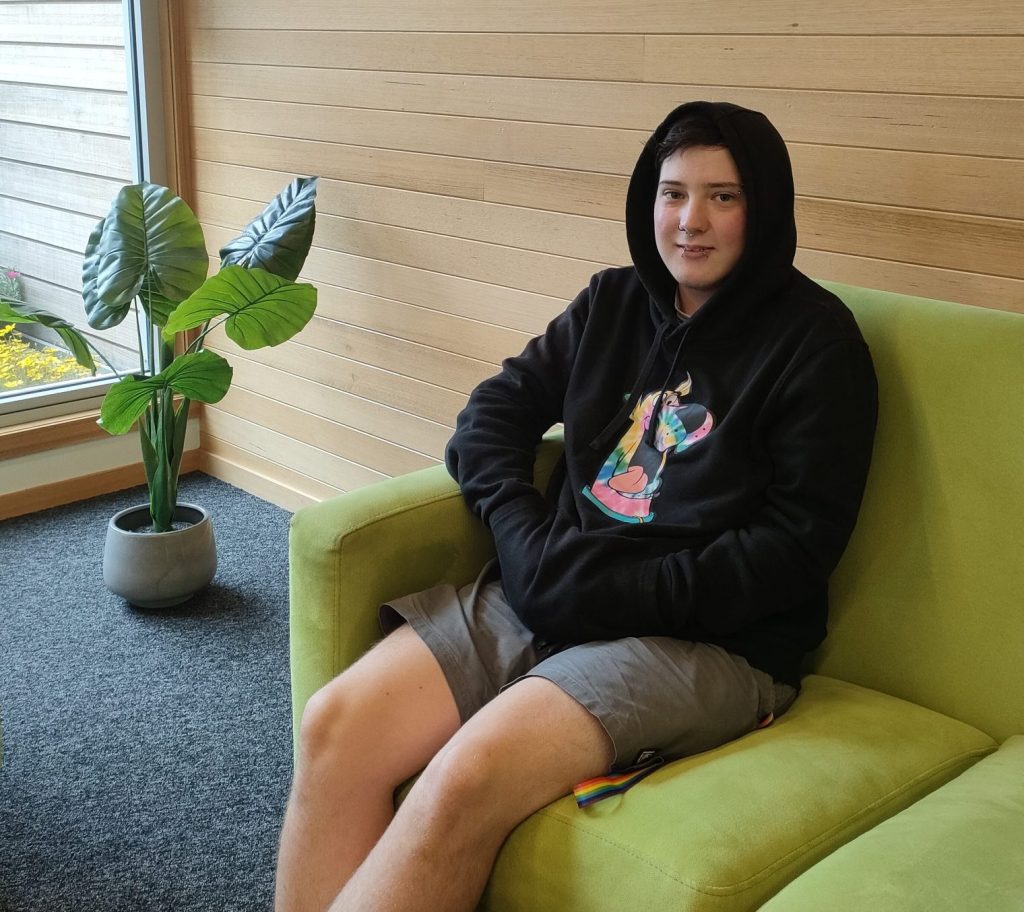 Youth2Independence students living in Anglicare-managed accommodation are preparing to vote in the upcoming federal election.
Aged between 16 and 24, some students will be eligible to vote for the first time.
Parker (21, pictured above) has lived at Eveline House in Devonport for the past 12 months. He enjoys the blend of independence and support that it offers. He has already completed the Certificate 1 in Independence that is offered on-site by TasTAFE and enjoys the fast pace of his job in hospitality. In his spare time he makes music and plays video games.
Parker is changing his name and will need to update his details on the electoral roll prior to the election.
To me, voting is an important opportunity to have your say – as well as being a legal requirement.

I'll be keeping a look out for candidates' advertising and I'll also do my own online research. Word of mouth is also important, I think.
Democracy in action
Anglicare manages similar facilities in Launceston (Thyne House) and Hobart (Trinity Hill).
Regular house meetings give students and staff the opportunity to discuss upcoming activities and share ideas and concerns.
Each house will soon have independently-moderated student representative bodies to give students a more formal and active role in decision-making.
"The student representative bodies are designed to give young people experience in voting and democratic decision-making," says General Manager Housing and Community Services Noel Mundy.
"It fits well with what we call the 'civic participation offer' at our facilities. We want students to become active and involved members of their community. We tap into their interests and goals and encourage them to take charge of their futures."
More information
Find out more about the Youth2Independence model here.
To be eligible for a tenancy at a Youth2Independence facility, you will need to be:
aged 16-24
on a low income
homeless or at risk of homelessness
assessed as ready for this type of program.
You will need to apply through Housing Connect.
Enrol to vote and update your details online at the Australian Electoral Commission website.