Anglicare joins with Huon Valley PCYC to 'get into the game'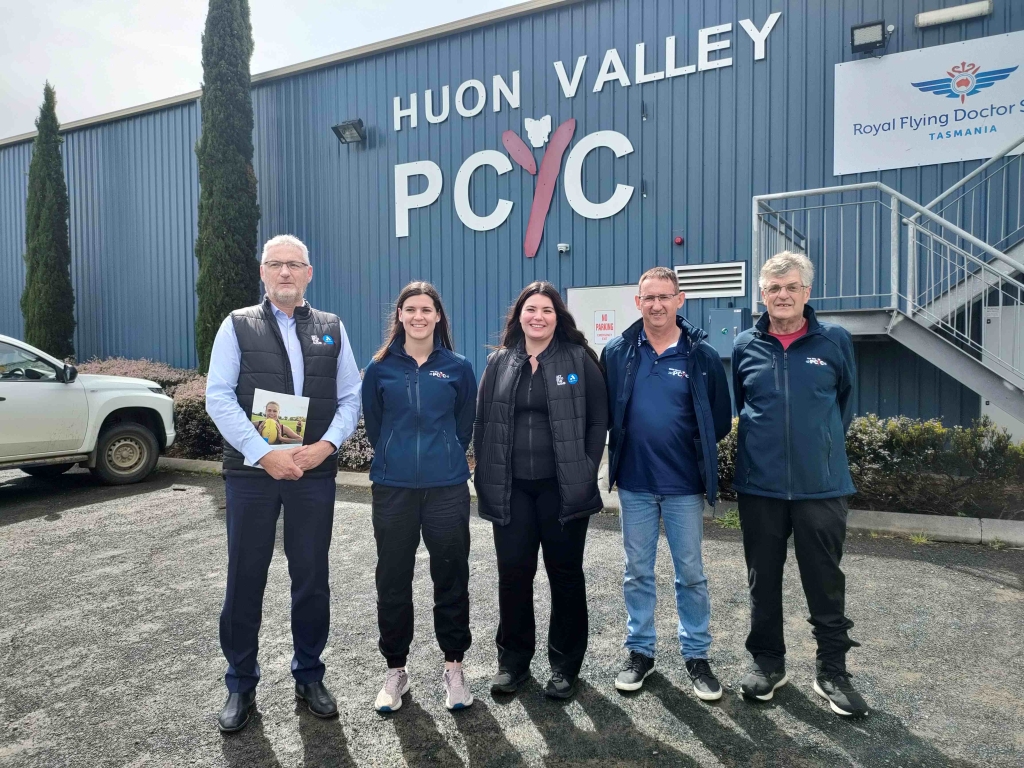 Anglicare Tasmania is encouraging sporting organisations to make a commitment to reduce the impact of sports betting in their club environments.
The Get into the Game program, a partnership between Anglicare and the Tasmanian Government, aims to reduce people's exposure to gambling promotion in community sporting environments, and disrupt the normalisation of betting on sports.
It was launched in Huonville today as part of Gamble Aware Month and the Huon Valley Police Citizens and Youth Club (PCYC) became the first organisation in the State to sign up to participate.
Anglicare's General Manager Housing & Community Services Noel Mundy said online sports betting was the fastest growing gambling segment in Australia:
We know from our Gamblers Help service that people across all demographics are betting on sports that span multiple codes, from the elite level down to young people's competitions.

Our research tells us that young men are particularly at risk of being harmed by gambling on sport. One alarming figure is that 23% of young men who bet on sports started doing so when they were under 18 years old.
Noel commended the Huon Valley PCYC for its positive example to other sporting clubs.
"The PCYC is a fantastic community facility that hosts training sessions and competitions across a range of sporting codes for people of all age groups and abilities," he said. "It's also a popular meeting point for families with small children."
Huon Valley PCYC Manager Bianca Jackman said Get into the Game appealed to her organisation because of the high numbers of young people coming through the facility and participating in activities:
We want to be proactive in all that we do and this program aligns strongly with our values. We encourage all sporting organisations to jump on board and reduce young Tasmanians' exposure to gambling promotions.
Anglicare has dedicated staff members to guide clubs through the sign-up process. "They will explain the benefits of joining the program and what is required of clubs when they make this commitment," Noel Mundy said.
Would you like more information?
Anyone interested in learning more about the program can visit the Get into the Game website or contact Anglicare by phone on 1800 243 232 or email, info@getintothegame.com.au
September is Gamble Aware Month. Anglicare launched a new report from its Social Action and Research Centre, held events for family and friends and hosted a webinar about how gambling is regulated in other countries.
Anyone who feels concerned about their own gambling or that of a loved one is encouraged to contact Anglicare's Gamblers Help service.