Reasons to smile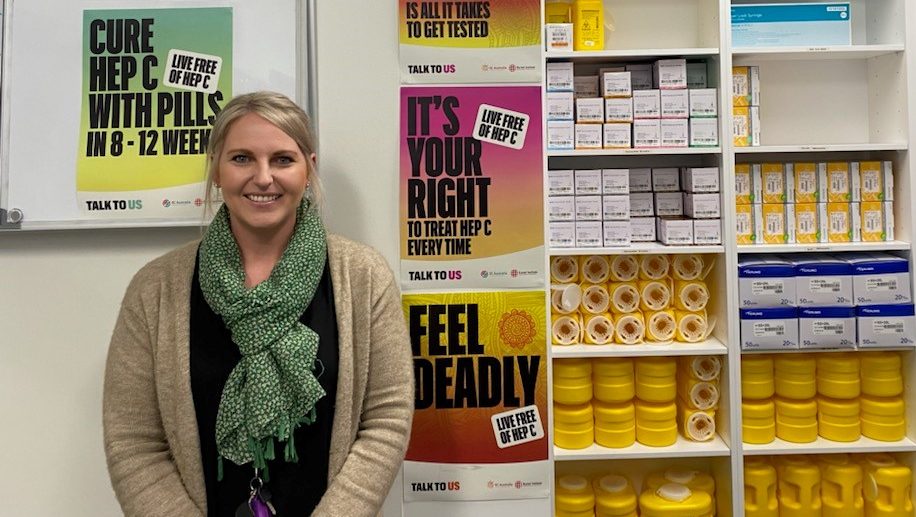 The team at Anglicare's Needle and Syringe Program in Burnie cares about its local community, including people's dental health.
The team  distributed 50 dental hygiene packs to clients during Dental Health Week last month, thanks to a small grant from the Tasmanian Department of Health.
"The dental packs flew out the door," said support worker Nikki (pictured above.)  "At the same time, we highlighted the importance of having regular dental check-ups and encouraged people to tell their dentist about the drugs they were taking so that they can receive tailored support," she said.
"We also gave people information about how to contact Oral Health Services about receiving treatment at a discounted rate.
"The dental care campaign got everyone talking and thinking about dental hygiene and the need for a check-up," said Nikki.
Most drugs – both illicit and prescription – can affect people's oral health, including both their teeth and gums. The side effects can include a dry mouth, tooth decay, gum infections, jaw clenching and grinding of teeth.eople who use methamphetamine are among the worst affected. Severe tooth decay and gum disease often results in teeth breaking and/or falling out.
Having a dry mouth, where the natural flow of saliva is reduced, increases the risk of tooth decay. This is a common side effect of medications prescribed for a range of health conditions.
A gateway to other services
Nikki says everyone who drops in to the Burnie NSP receives a warm welcome.
"There is no stigma or judgement here," she explains. "We average around 20 visitors a week.  Some people come in simply to collect sterile injecting equipment – some from as far away as the West Coast and Smithton. Some want to stay and chat and we're very happy when this happens.  I find that when people feel comfortable, they are more likely to talk about their drug use.  We can also offer information about other services that are available through the Burnie office, such as Housing Connect, counselling for alcohol and other drug use and the Gamblers Help service – it's the perfect gateway."
The Burnie NSP also partners with the Department of Health on other initiatives to improve the health and safety of Tasmanians who use drugs. These include the trial of free fentanyl testing strips currently underway, and testing clinics for Hepatitis C. The Hepatitis C testing clinics will be held on 31 October, 1 November and 2 November.
More information
People can drop in to the Burnie Needle and Syringe Program outlet at 51 Wilmot Street Burnie between 10 am and 2.30 pm, Monday to Friday. No appointments are necessary.
Check this webpage from the Australian Dental Health Foundation to find out more about how taking recreational or illicit drugs impacts your oral health.
Check this website to find out how to access Oral Health Services in your area.
Becoming free from Hepatitis C – click here to find out about the 'It's Your Right' campaign.